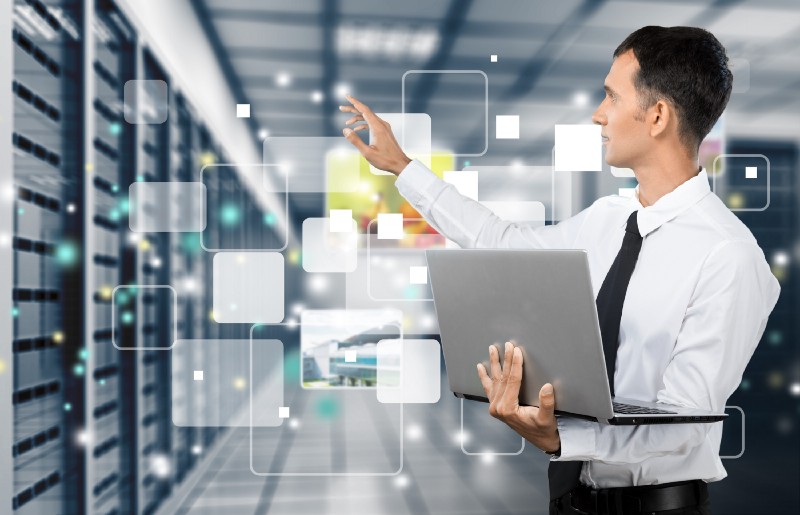 When outsourcing was incredibly popular, the world was different. Blue eyeshadow was all the rage, and Back to the Future was showing audiences what the realm of technology was going to look like in twenty years. Technology wasn't something that could make your business innovative, it was just an additional cost. Outsourcing IT made sense, and for certain companies, it still does. Today, business across a multitude of industries- from Spotify to Sothebys, view IT not as technological cost, but as an innovative and integral component of a functioning business. The IT tides are changing, but what prompted this reversal? In essence, the rise of digitization, alongside big data, data analytics, and cognitive technologies have made IT a strategic element of most businesses again.
There are a few reasons why the rise of digitization has led to the elevated importance of IT. The first is outsourcing separates your team from being able to directly interact with your customers and users. If you invest a healthy portion of your budget into marketing and sales, but leave the follow up to a stranger, your team loses valuable insight into what issues your products may have. You can't even guarantee that your company and its customers will be top priority, because your business will be just another company on a list of the IT's service's customers. Another reason is that while you can outsource the work, you can't outsource company culture. If your team is technically working for another company, not only are they going to be isolated and disconnected, but it will be difficult to get them to align with your company's vision. Again, this is a problem with relationships, you cannot outsource face to face interaction.
One of the most important reasons for the resurgence of the in-house IT team is the renewed importance of innovation. If companies do not think they'll benefit from having a better IT team than their competitors, then they can feel free to outsource for however long they feel is best. However, enterprises are recognizing that in-house IT teams can extremely beneficial to a company, and sometimes be one of the most innovative teams in the company, given they have the right software. Companies have realized this since the heyday of outsourcing, and there were organizations that reverted to an in-house team after seven years of outsourcing, and others that reevaluated and restructured after decades of outsourcing. What they found is that innovation is achieved when employees are tightly aligned with the company's strategy, and that is difficult to pull off when IT people work for a different company.
Take Spotify, for example. Spotify is a newer company, brought into being post outsourcing peak popularity, so their IT team has always been in house. However, the system they were using to receive and respond to tickets was an email account. This team was not being invested in, and Spotify was getting what they paid for. Lead times were slow, and customer satisfaction kept dropping, even as the rest of the company was growing. The team then converted to JIRA Service Desk and the team has categorized 100% of its tickets. The team also integrated the service desk with another Atlassian project management software, Confluence, and created a self-service knowledge base of articles for frequently asked question. JIRA service desk has provided a better user experience and one place for the entire IT team to manage its queues. IT was not only recognized as a service center, but also as a team that innovates. Spotify's IT is now making its mark in the company success because they did not outsource their IT team and invested in it to support innovation.
IT can foster relationships or be a starting point for a rising star in your company. Businesses are recognizing the importance of keeping their IT teams as close to home as their development teams, and with added support are reaping the rewards as centers of innovation. Call Clovity today if you are looking to better service your organization through Atlassian products. Clovity is an Atlassian Solution Partner.