We are revolutionizing the way Cities, Schools, Buildings and all kinds of Campuses approach safety.
Clovity's Smart Pole is a cutting-edge innovation that can monitor various data points in real-time and alert authorities for any threats and potential issues.
Overview
Clovity's Smart Pole is an integrated solution to make public and private spaces safer for everyone that provides a series of features:
Smart Lighting.
Digital Signage.
Pedestrian Tracking.
Traffic Prediction.
Bike Lane Monitoring.
Gun Detection.
Acoustic Gunshot Detection.
Large Crowd Monitoring.
Parking Monitoring.
License Plate Detection.
Community Engagement.
Air Quality Measurement.
Noise & Decibel Management.
Private 5g Networks.
All this is wrapped into our comprehensive and strictly secure Artificial Intelligent IoT software - CSensorNet, that can safely process all data, images and content that are transmitted by these devices and provide actionable intelligence for officials and end users.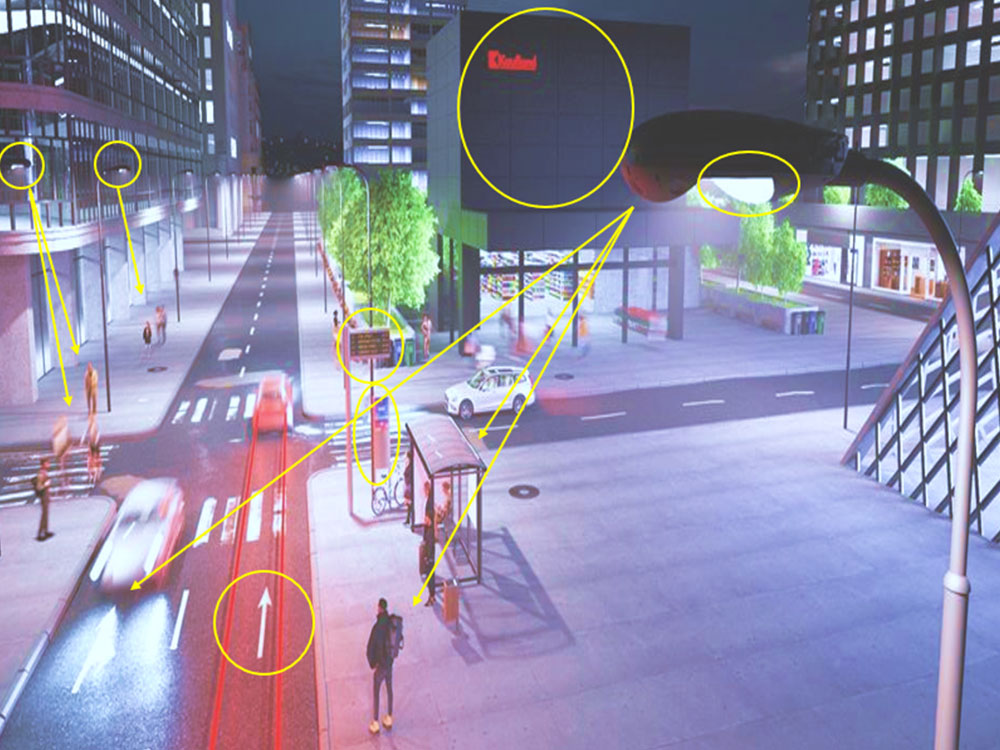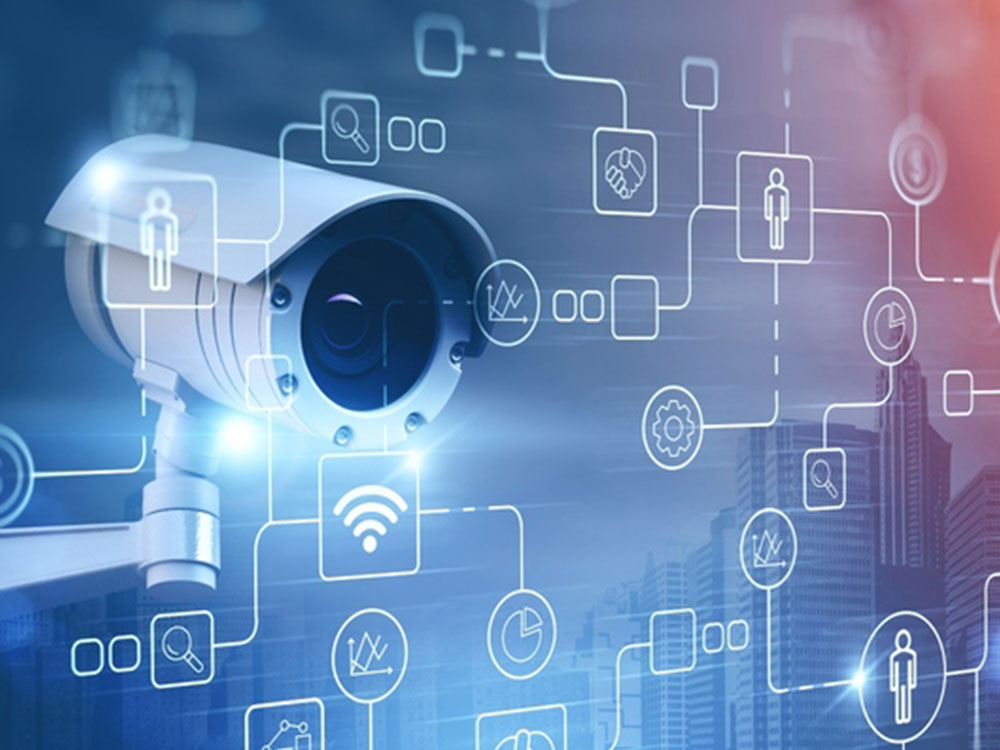 Smart Camera
By analyzing pedestrian traffic patterns, our Smart Pole helps authorities and other city officials identify high-risk areas and implement targeted safety measures.
With the rise of vehicle-to-pedestrian safety technology, our sensors use daily data to provide insights into heavy traveled areas and where potential collisions between cars and pedestrians might need to be re-evaluated. This data allows city planners design safer landscapes that lower the risk of such accidents.
Enhance security & safety at every corner.
Closely monitor activities & movement.
Gather high-clarity evidence.
Proactive and accurate record-keeping prevents crimes.
Gun Detection Technology
Gun detection technology is integrated into our Smart Poles to help identify and alert authorities when a firearm is detected within the field of view of a camera.
This technology uses our sensors to detect the sound of gunfire or detect the gun as an object itself. Once a gun is detected, an alert can be sent immediately to law enforcement, people inside the building, a building alert system to sound an alarm and much more. Minutes are precious in this situation and either deterring a problem identified or allowing a quicker response time, can mean the difference between life and death.
Utilizes AI-driven 360-degree detection cameras and sensors to detect gunfire.
Provides officers with an accurate location of where the shots were fired from.
Helps police identify shooters faster and more accurately, leading to greater public safety.
Cost-effective solution for governments and other end-users.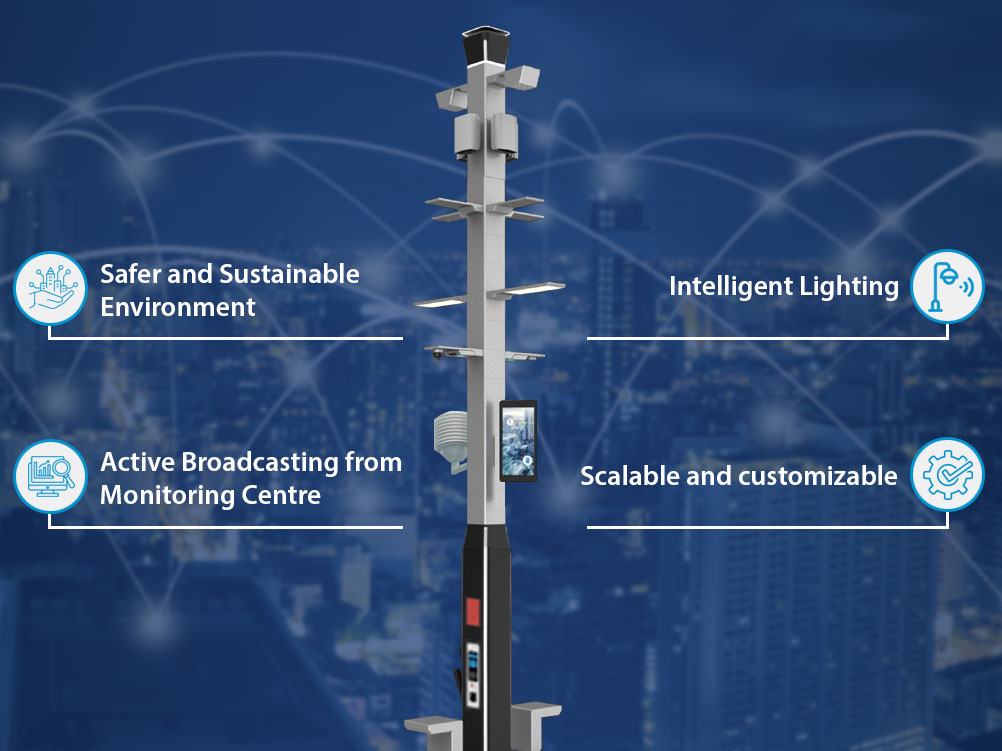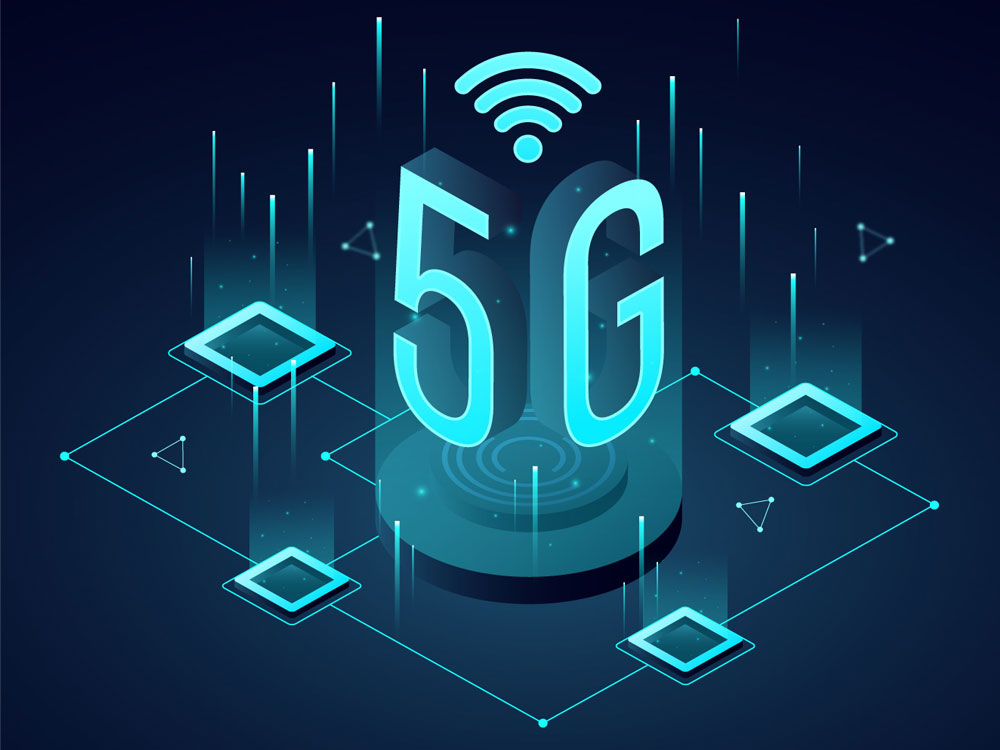 5G Network and CBRS
The Smart Pole is designed to provide a private 5G or CBRS network, real-time data analytics, intelligent sensors and cameras and integration services to deploy a sustainable solution for community safety. End users no longer need to reside within the typical large telecom footprint, this solution is most valued in rural and underserved broadband communities.
Lightning-fast private 5G and CBRS enabled network with high-speed data connections, and easy access points for all users.
Advanced antenna system, providing expansive coverage for both dense and rural areas.
Designed with existing city standards for light poles and made to be durable in any environment.
Less expensive than fiber and big tower deployments and a fraction of the time to market. Installation and usage on the same day.
Digital Signage
The Digital Signage in Smart Poles provide real-time information to the public like weather updates, traffic alerts, emergency notifications and even advertising messages.
The content displayed on these digital displays is usually customizable and can be remotely managed by operators from a central location using cloud-based software platforms, without having to deploy personnel to every sign individually.
Convey important information to citizens quickly and easily.
Provides a platform for municipalities and other organizations to broadcast digital signs and messages in public places.
Both LED and LCD pixels for the variety and range of content. Full content management system for detailed graphics and ease of deployments.
An intuitive user interface allows for easy management of content, helping everyone with up-to-date alerts, notifications and news.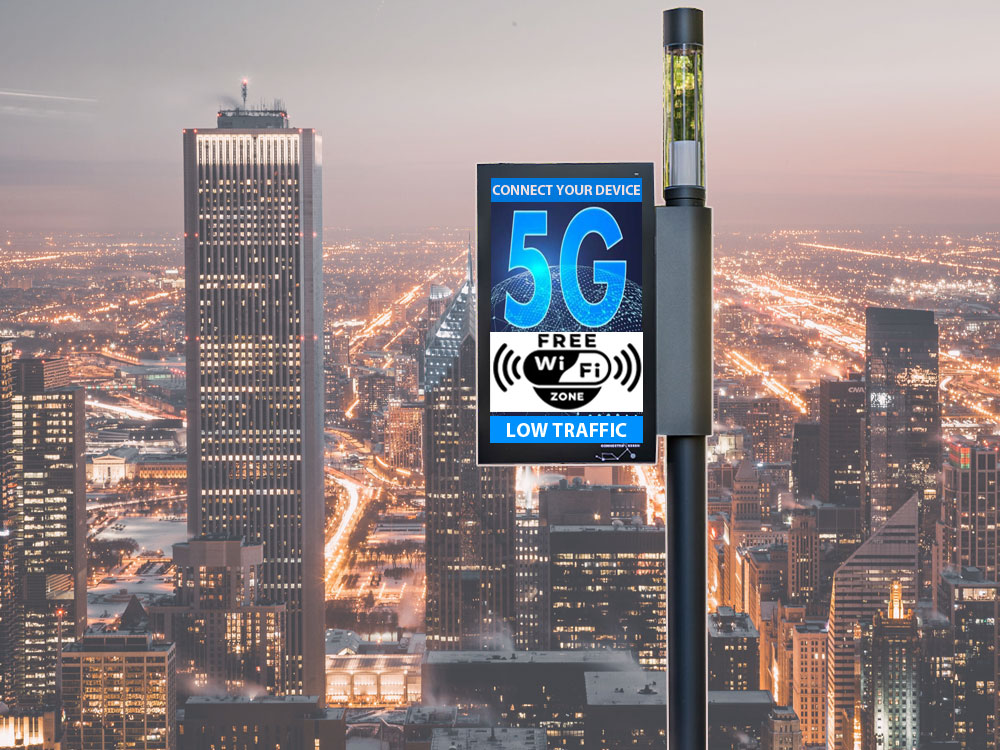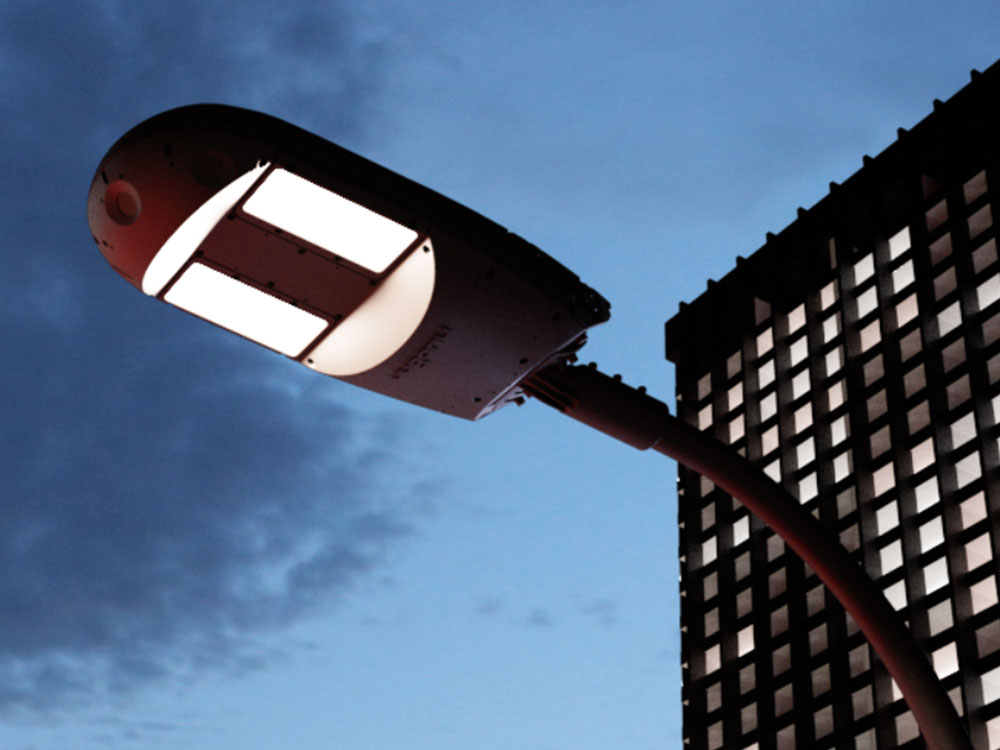 Smart Lighting
The integration of smart lighting can transform traditional streetlights into an intelligent system that detects and responds to changes in their environment. Smart lighting adjusts brightness levels based on ambient light conditions. This helps in:
Improved visibility for drivers and pedestrians.
Significant energy savings as lights dim or turn off when natural light is sufficient.
Allows for real-time remote control and monitoring, which means any faults can be detected instantly and repairs can be made quickly.
Equipped with motion sensors that detect human movement within their vicinity, which provides actionable insights to the officials and first responders.
Data Security
Clovity has engineered the highest quality of encryption of data in smart poles. These poles are designed to collect and process information from various sources such as sensors, cameras and other IoT devices connected within an area's network.
Since this data is on a private network, data collected from these devices are not permitted outside of the connection between them and the area's own secure cloud or secured data center by design. This ensures that only authorized personnel can access this critical information while preventing unauthorized access by malicious entities with the help of advanced encryption, multi-factor authentication and firewall protection.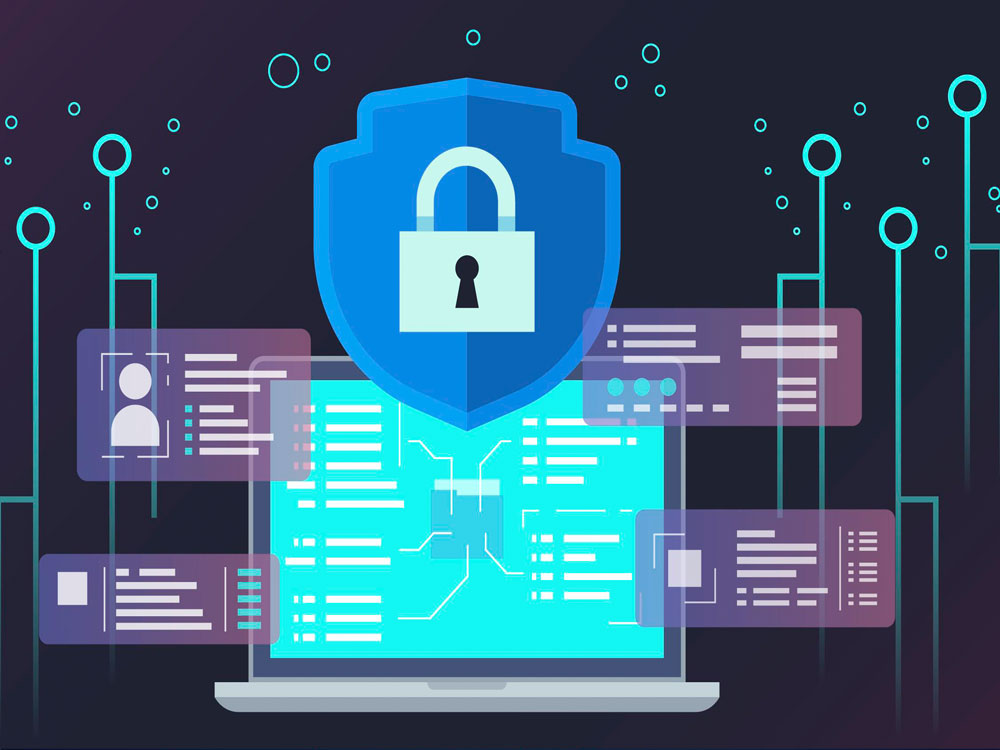 Clovity's Smart Poles are an effective solution for cities, schools, buildings, and all types of campuses looking to boost their security measures while also improving communication infrastructure, reducing crime rates and increasing public safety awareness in urban communities.