The Internet of Things is growing, and it is set to become a massive industry. From Manufacturing, to Retail, and Smart Cities there are innumerable IoT solutions to modern issues, and these technologies are transforming the way companies value success. Telecommunications companies are focusing on 5g in order to increase the bandwidth required for IoT, and places like Barcelona, Amsterdam, and San Francisco are redeveloping entire cities around the connected technology.
Clovity Synthesis
Clovity's Synthesis™ framework is a simple but powerful approach to Agile — an amalgamation of simple and realistic solutions to overcome the challenges in achieving true Agile.
Synthesis™ overcomes the constraints that an organization faces and delivers success.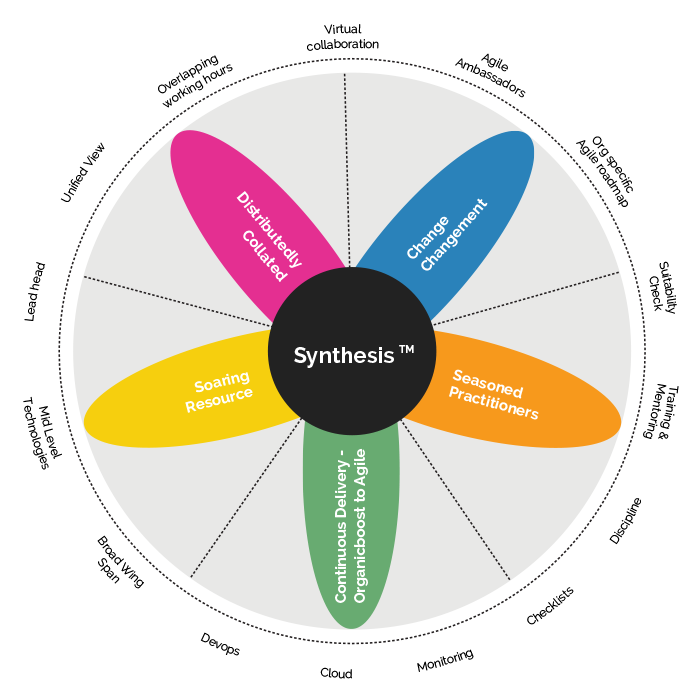 learn more
Download our complete IoT whitepaper
Download
We are passionate about helping
you maximize value of your

IoT investments - CSensorNet is your answer!
At Clovity, we believe that providing reliable, scalable and innovative solutions is the only way for guaranteed customer satisfaction. We analyze every problem as one element of a greater system, and combined with our solution accelerators and plug & play frameworks along with understanding of our customer ecosystem is the only way on how everything comes together with faster time to market for any product launch. Only by listening to the end user can we provide optimized solutions that solve the specific needs of the industries we serve. With ever more customers requiring ever more sophisticated solutions, only innovations tailored by informed thought leadership and solutions can provide customers with next generation cutting edge project solutions and platform - CSensorNet.
learn more