Clovity IoT-as-a-Service Bundle Solutions
Why do we need IoT? Cities, public entities, and enterprises across the United States, as well as all over the world are turning to IoT technology to increase their ability to manage a growing population or workforce, accommodate new economic disruptors, and monitor critical infrastructure. There are incredible amounts of data being created daily by these organizations but many struggle with the ability to apply it to the benefit of their business, especially when it comes to new-age IoT solution.
Integrating data from enterprise systems, hardware, or both together can be a major challenge or cost incursion without the right software backend. In search for the true value of IoT systems, automation of triggers through IoT data inputs can be elusive without the correct technical acumen and workflow integration foresight.
Clovity's Solution & Strategy: CSensorNet is an 'edge to experience' IoT platform connecting any form of IoT sensor or end-point on one end with a powerful user experience on the other to make key decisions through data. It has the capability to integrate with disparate enterprise system from the edge or cloud and enables customers to derive value quickly from their data producers.
'Bundled solutions' focused on strategic use cases and industries powered by an IoT-as-a-Service business model. Clovity bundles cover multiple verticals like Smart Thermal, Occupancy & Asset Management, RTLS, Fleet, Telematics, Manufacturing, Campus are quite a few more. Use Case customization is also readily available through Clovity's CSensorNet and Professional services team.
IoT-as-a-Service ROI Drivers: This model brings about all the complex components of an IoT solution and places them within a Services Model that is highly competitive in pricing and saves on operational costs in the long term, enabling easy forecasting for enterprises on their IoT solution rollouts. By having all aspects of an IoT solution under one umbrella, including full support, Clovity created a bundled service for one monthly cost that is easily managed as well as keeping client focus on sales and relationships vs management of an IoT solution. The monthly price includes network connectivity on 3G, 4G and soon 5G, device connectivity, a managed private cloud for each customer, implementation of Clovity's IoT platform CSensorNet, procurement of all IoT sensors and devices, installation and tech support for all components. All of this will be provided for a single monthly price per device that is less than a subscription to a personal streaming service.
Smart Asset Tracking & Monitoring
Equipment, trailer, and high-value asset tracking are all key elements of a modern enterprises with critical assets deployed in the field. Whether you manage trucks, trailers, cargo containers, heavy machinery like excavators or bulldozers, CSensorNet provides a live map and can even mimic the site location schematics allowing the ability to locate these expensive assets across job sites all in a single view. Our heavy equipment GPS software provides near real-time status updates to show equipment location data and a breadcrumb history of where they've been. Create service reminders and maintenance schedules for inspections, oil changes, tire rotations and brake checks to help improve uptime and keep jobs on schedule or monitor critical products located inside a tractor trailer or cargo container. Choose who receives alerts to handle maintenance more efficiently.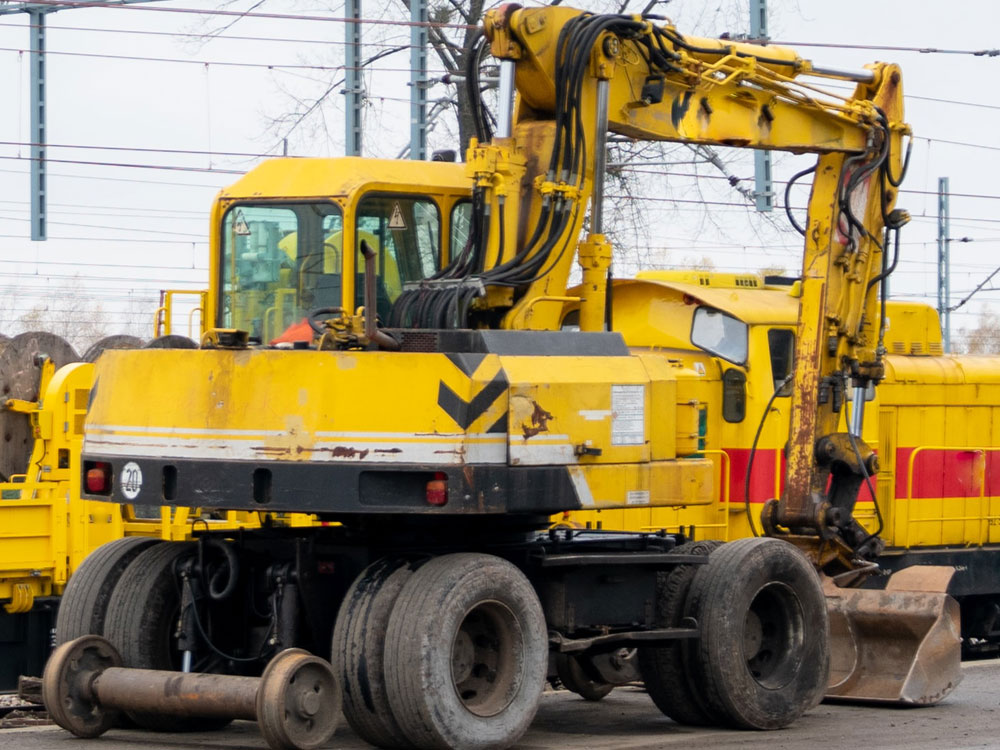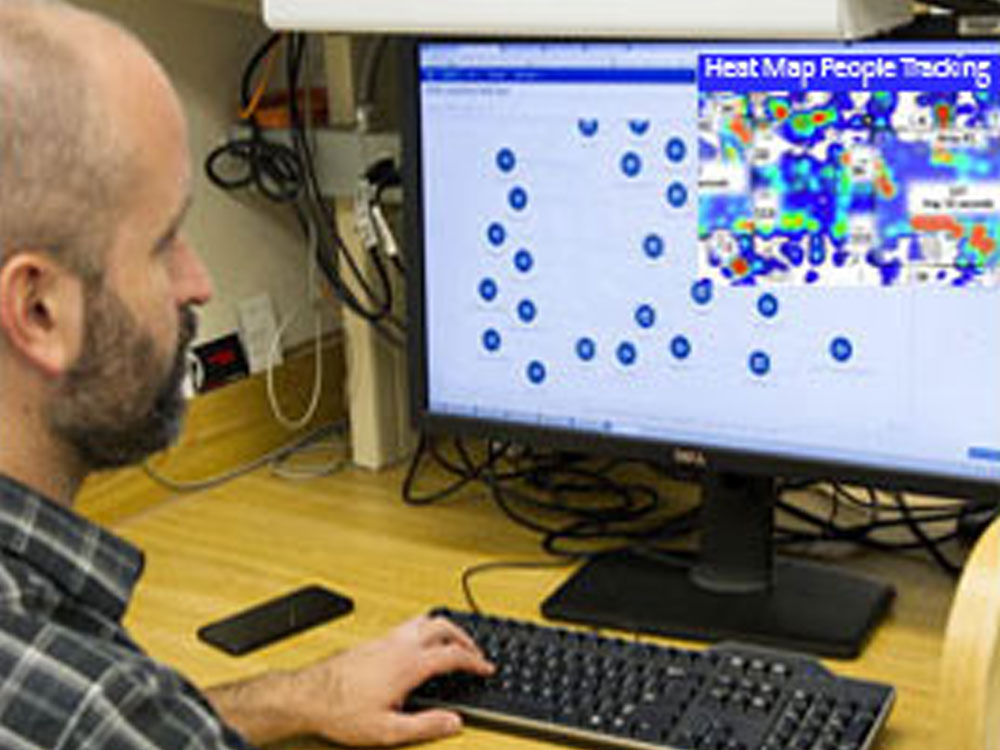 Smart Occupancy
Occupancy is critical for so many industries ranging from building management to retail and many in between. Occupancy sensors can provide holistic and real time snap shots of area and room usage to correlate responses with lighting, HVAC, and just provide overall understanding of how as space is being utilized. Understanding of this can lead to optimization, undiscovered work flow identification, costs savings, as well as revenue generation depending on the vertical this use case is deployed within. It has even proven highly important in pandemic management for understanding highly congested areas as well as patterns of occupancy to create smarter responses to adverse times.
Smart Campus
The Smart Campus solution set is made to bring our physical interaction with the places we patron as consumers, our offices of employment, and others to the next level of automation and technical functionality. Whether we are talking wearables for personnel tracking, auto attendance, GPS, wayfinding, digital IDs, or as event passes, Smart Parking & Traffic, Smart Access Management & Badging, Smart Building solutions like lighting, HVAC, or other building automations, Air Quality & Weather, Drone Delivery, Smart Classrooms and Boardrooms, or Touchless Cafeterias, Clovity has the solutions to bring a campus into the modern era under a single, powerful IoT platform.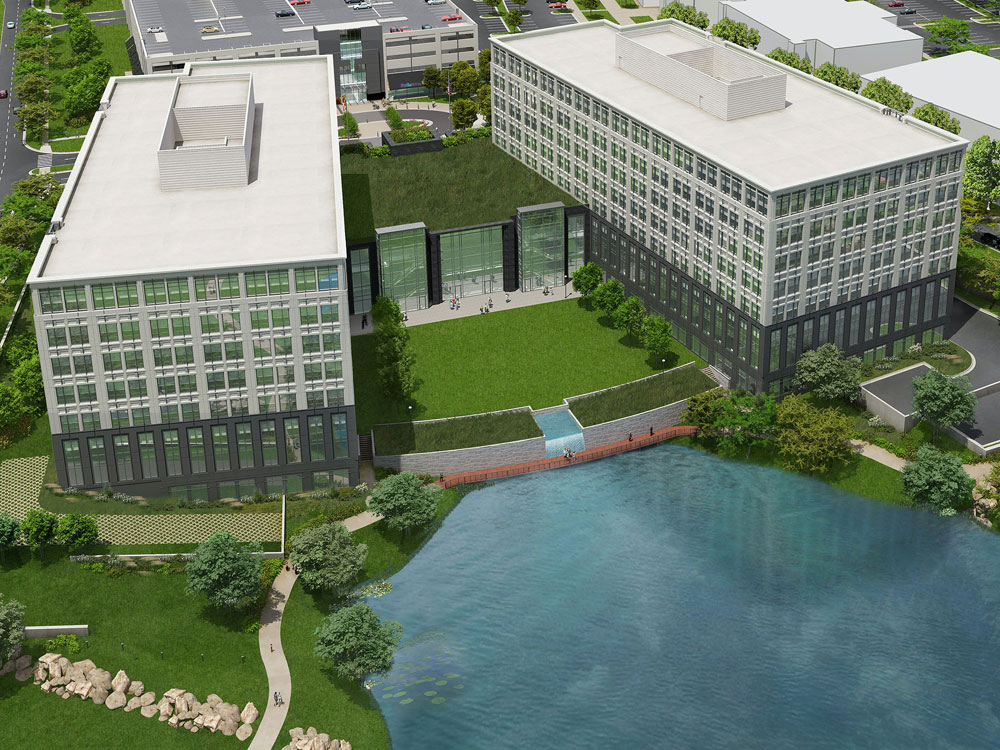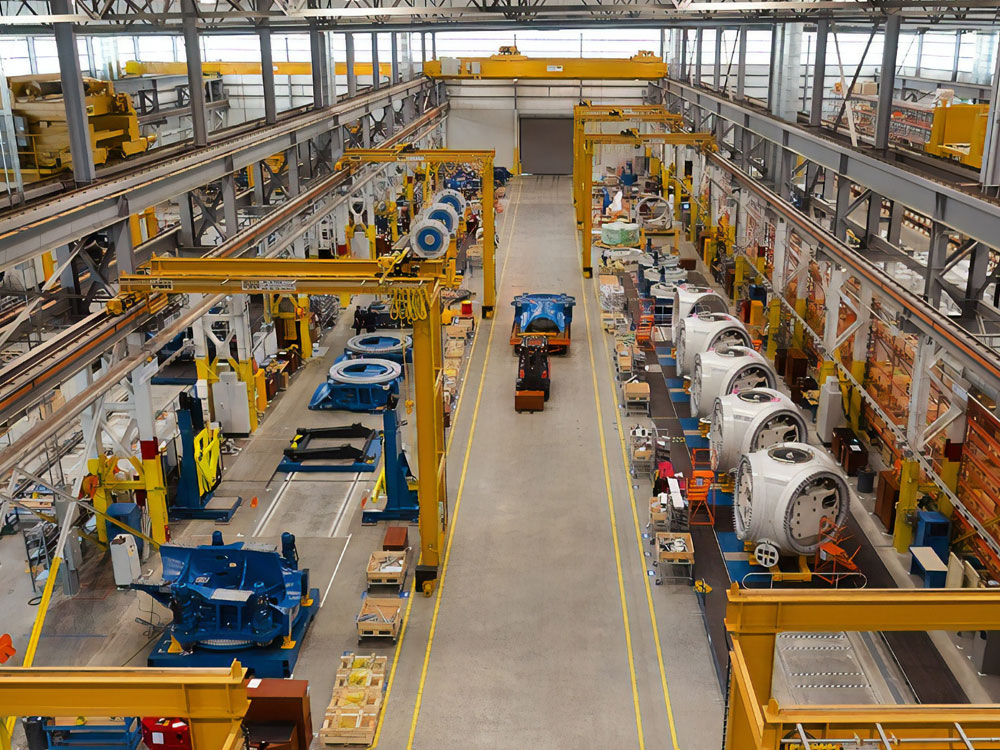 Smart Manufacturing
Clovity believes that digital manufacturing increases productivity, performance, flexibility and efficiency which ultimately makes companies stronger economically and sustainable. Prospective gains in production volumes and performance, while reducing overhead, operating and capital costs, are important drivers for manufacturers to invest in a smart manufacturing approach. The manufacturing industry is entering Industry 4.0. In the quest for lean manufacturing and smart production, petabytes of data are being generated and streamed for analysis. This makes safe and sustainable management of data and devices a challenge and Clovity provides a connected solution. Smarter connectivity enables more accurate robots, human-robot communications, telematics, and a centralized control and data collection strategy.
Smart Farming
Deployment of Clovity CSensorNet platform for connected farming can bring incredible amounts of cost saving and automation. Our solution allow our customers to monitor weather to decrease water usage and increase yield of crops, track crop yields to provide predictable revenue models, enable autonomous vehicles to perform farming functions 24/7, and enable irrigation to run only during times of need, soil moisture levels etc. As our population grows, we must become smarter with how we approach growing, harvesting, and transporting our food to reduce waste and increase productivity.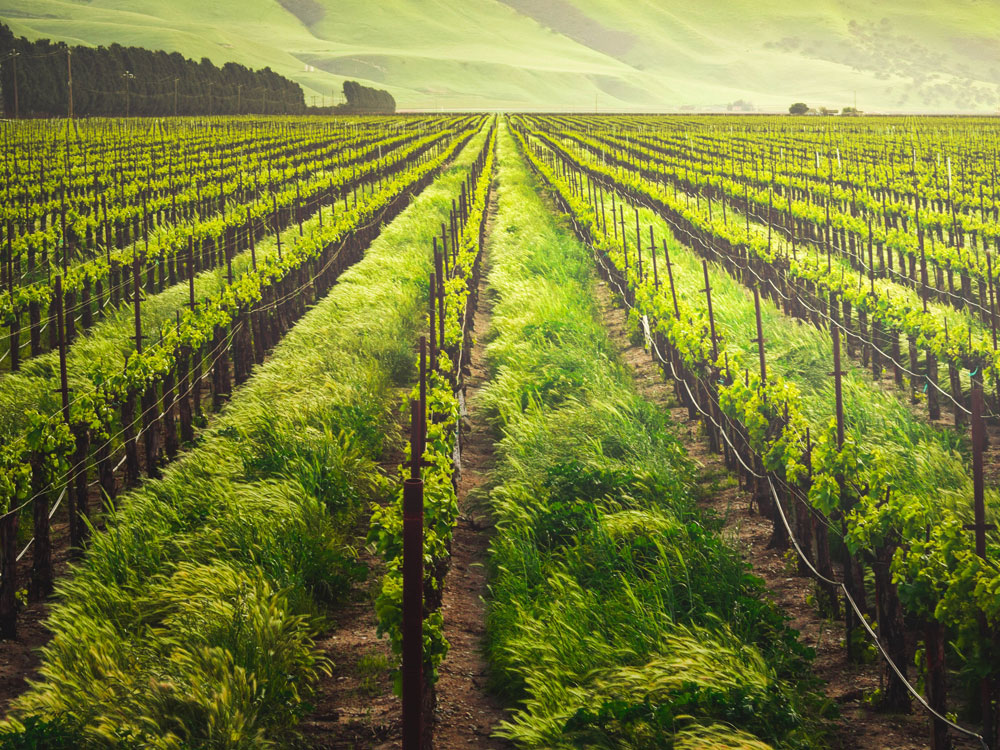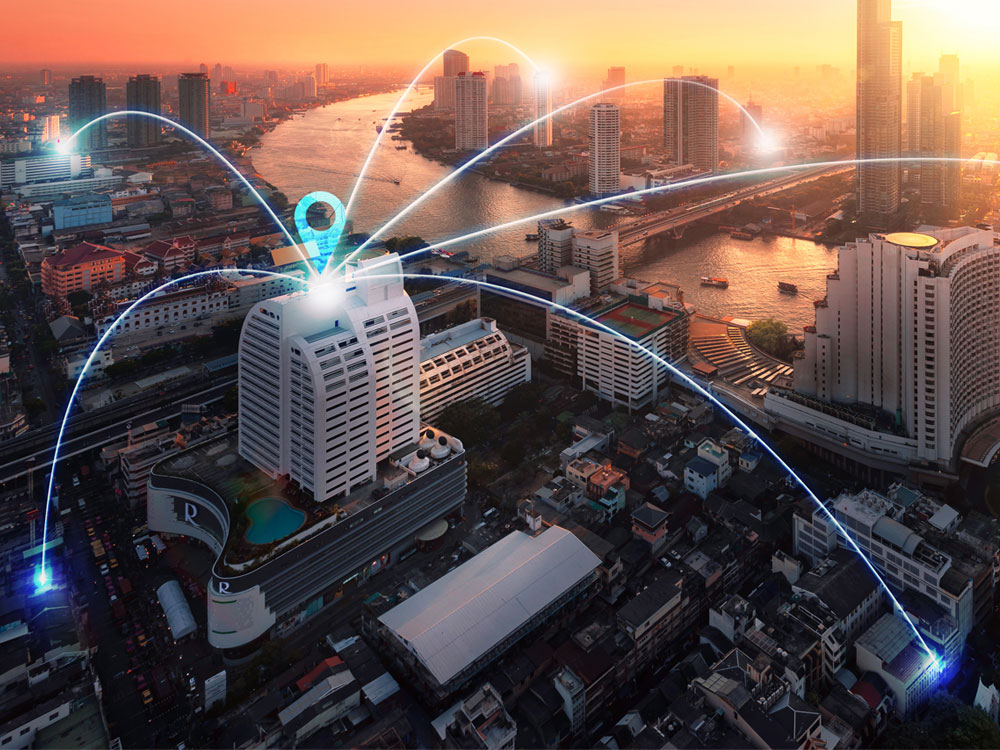 Smart Cities
A primary goal of any smart city solution is to gauge the success of its leadership, initiatives, department efficacy, and the effect of improvement projects. Additionally, visualizing public data can aid in identifying correlating issues, leading to better problem solving and project planning. With the help of CSensorNet for IoT data and CDataInsights for data visualization and reporting tools, local leaders and municipalities can take raw data, give it to citizens, and turn it into decisions that influence the lives of people in meaningful ways. Smart Traffic Intelligence & Lights, street lights, gunshot detection & public safety, AI computer vision for crime detection, air quality, parking, infrastructure monitoring, public transportation, micro-transit, information & transportation kiosks, drone delivery & urban air mobility, utility monitoring, and more are possible on a single IoT platform. Each new solution brings unique data that can be correlated over time with other critical monitoring data to determine strategies for the betterment of the city.
Smart Fleet Management & Telematics
Fleet IoT sensors allow administrators to monitor the health of a fleet from any connected device. Predictive maintenance utilizes IoT to assess the condition of vehicles and foresee failures before they occur. Condition-based maintenance can prevent failures, extend vehicle life, and improve the reliability of monitored vehicles. The ability to set up alerts for low battery, check engine, oil change, coolant temperature, inspection reminders, and more, allows vehicles to run safely and stay on the road longer.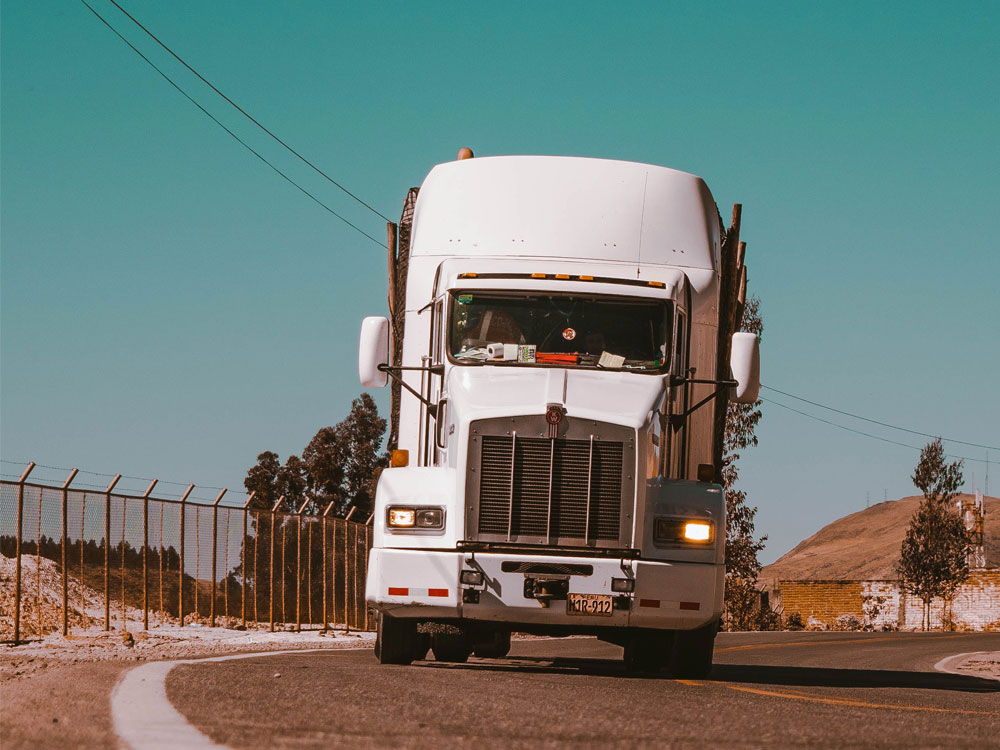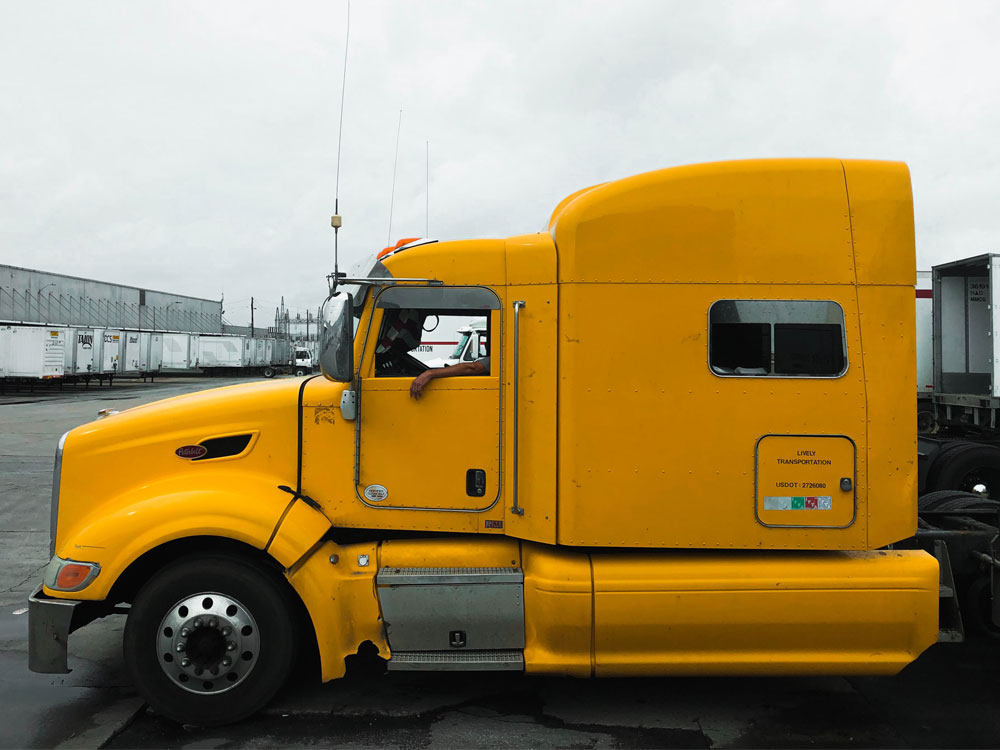 Furthermore, Metrics such as your least-driven asset, the most-driven asset, and the highest-idle asset can be vitally important. You'll be able to identify core problem areas and reduce maintenance costs by focusing on predictive engine health and preventive maintenance. Route optimization tools can help decrease CO2 emissions and increase organizational efficiency. Vehicles will capture and send data from a multitude of sources—the engine, drivetrain, instrument cluster, and other subsystems giving an incredibly rich trove of information. The software translates the data into reports, alerts, and recommendations — all in a powerful dashboard. Actionable vehicle data Near-real time data reveals insights into your fleet's routes, usage, maintenance, and driver behavior. Accident detection emails, desktop, or mobile alerts notify the command center if there's been an accident. Devices capture detailed forensic data for reconstruction of the event and sensors can even detect reverse collisions. Always know where some of the most important aspects of your business are and how they are behaving out in the field.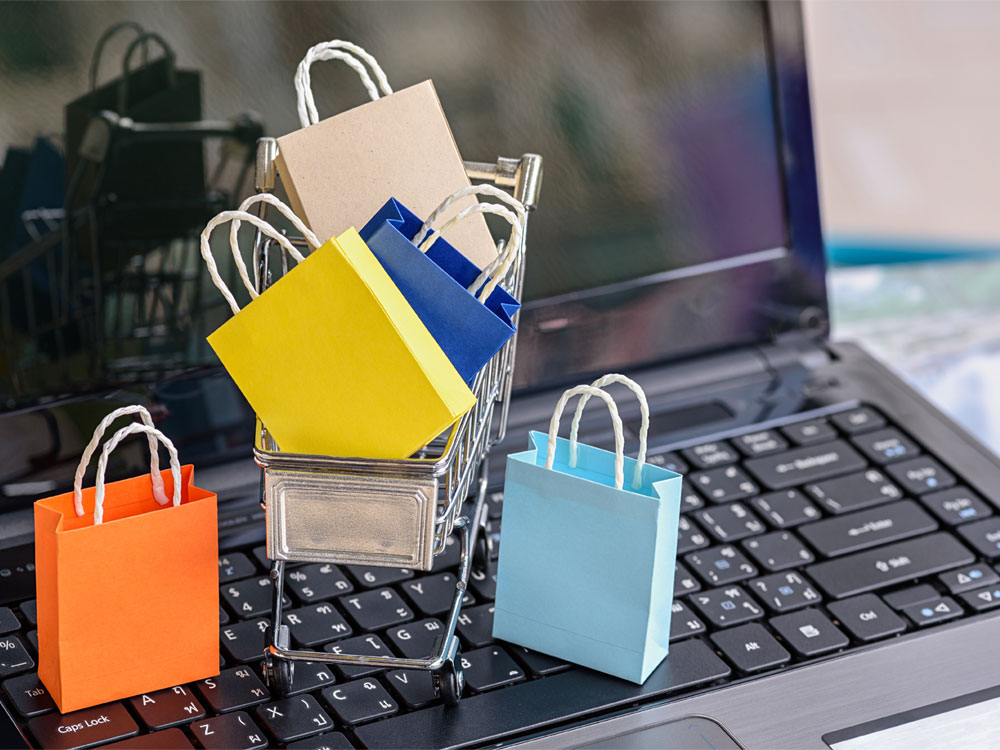 Introduction of Smart Shopping carts can play a pivotal role in optimizing and providing data to the store they reside in. Not only do the carts have the ability to capture items scanned or sensed through IoT, but it can also provide critical location data without the need for additional sensors. By integrating shopping carts with a POS system or through direct interaction with cell phones, check out processes can be fully circumvented to allow for seamless check out.
Automated checkout is an incredible way to reduce overhead and create a seamless experience for customers. Through collaboration with mobile apps, shelf sensors, cart sensors and potentially product sensors, transactions per item are done in real time and calculated instantly as the individual walks out. While this does take a sophisticated software, application, and sensor system to achieve, it can provide immense value in terms of employee overhead. Theft, stocking issues, and many other elements are no longer a major issue as the system takes care of the accountability for both.
Smart Retail
Many retailers are using beacons that can be imbedded in mobile phones as part of existing store apps or mounted in stores to track the movements of members. Using our CSensorNet Occupancy management software and hardware, we can ingest real time tracking data and provide output monitoring of where specific members are shopping and depict trends in buying patterns to where inventory is most accessed by members real time.
Heat mapping is an incredible tool to provide insights into many aspects of Retail IoT: Space Utilization, Customer-Product Interactions, Cleaning, Product Location Optimization, and more. Data gathered in this manner can give strong insights into how a space is utilized, if it is being utilized correctly, how many people frequent a specific area, gauging product interest, and safety/security.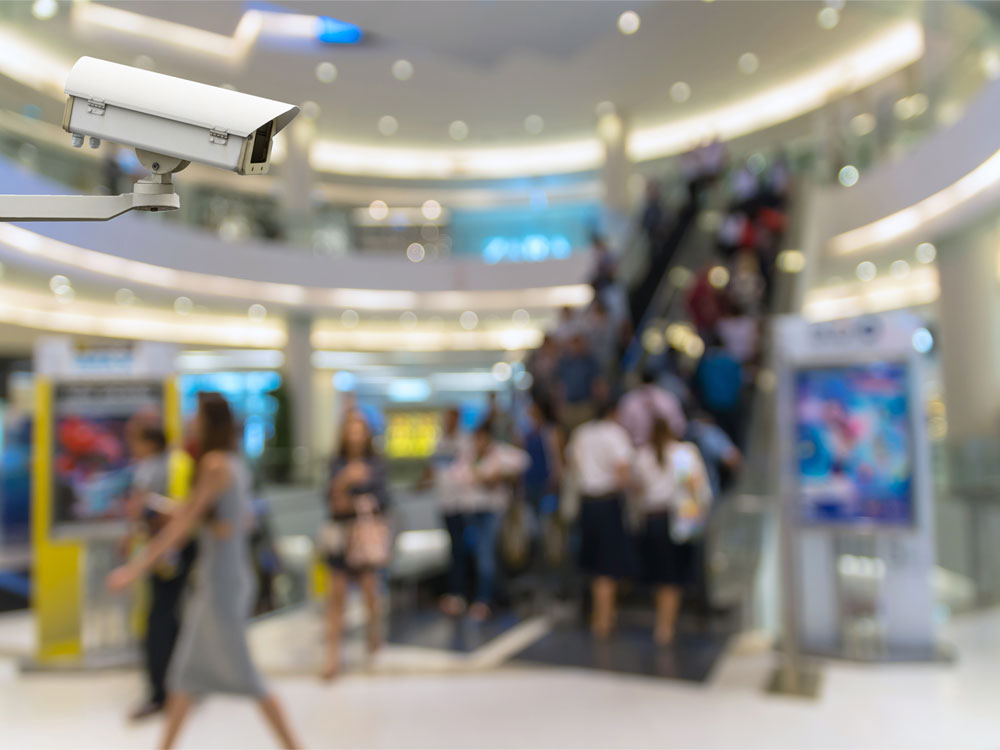 Smart Healthtech
Whether it is critical asset tracking, personnel tracking, health logistics, telehealth, smart pharmaceutical dispensing, or newly developed biotech devices coming out on the market, Clovity's CSensorNet can assist with each area. In a space where speed and accuracy are can determine life or death, it is critical to have systems in which these goals are more easily attainable. Our IoT platform is capable of handling all of these use cases as well as new use cases that are being created each day.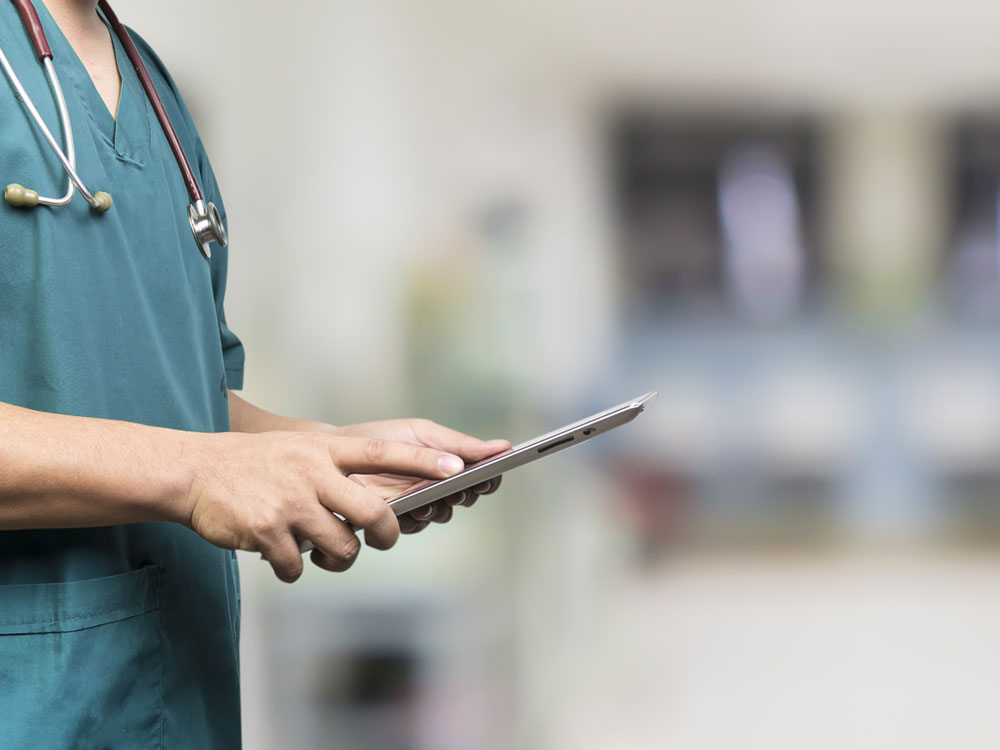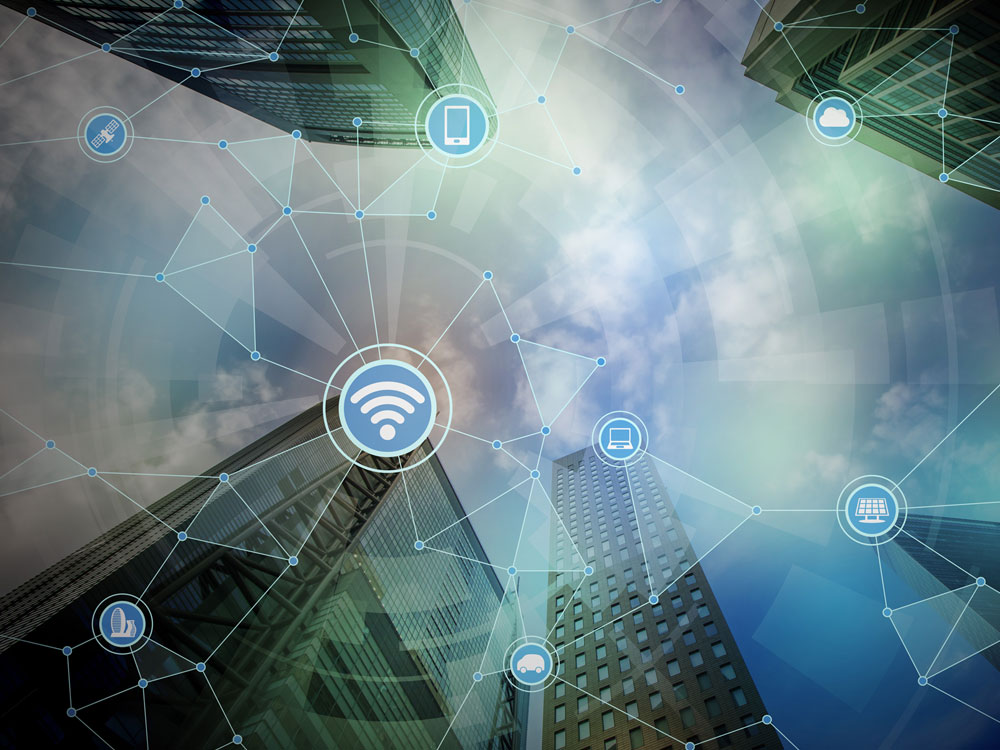 Smart Buildings/Offices
Smart Buildings and Offices can align very closely to that of the solutions with the Smart Campus. Analyzing weather patterns to determine proper energy usage and forecast, smart parking, touchless entry, mobile badging and access management, wayfinding, asset tracking, room utilization, occupancy for HVAC, Lighting, and cleaning management, energy tracking & utilization, facial recognition for entry, badging and many more can be deployed and combined to create rich data sets and provide significant insights to cost reduction across the board. Each of these solutions, supported by CSensorNet, can be quickly up and running post hardware installation and integration to the necessary systems.
Smart Grid/Utilities – Water/Power
Our countries grids and utilities are a critical part of everyday life that often goes unnoticed because of their consistency. However, when one of these services are disrupted it can throw things quickly into disarray. With massive plants and disparate satellite locations, management and security of these assets can be a challenge. Motion, fire, flood, leaks, output levels, personnel and high-value asset tracking, fleet management, and much more are critical to a modern utility company's workflow. Installing these types of solutions can ensure that each critical aspect is working optimally or issues are quickly or pre-identified.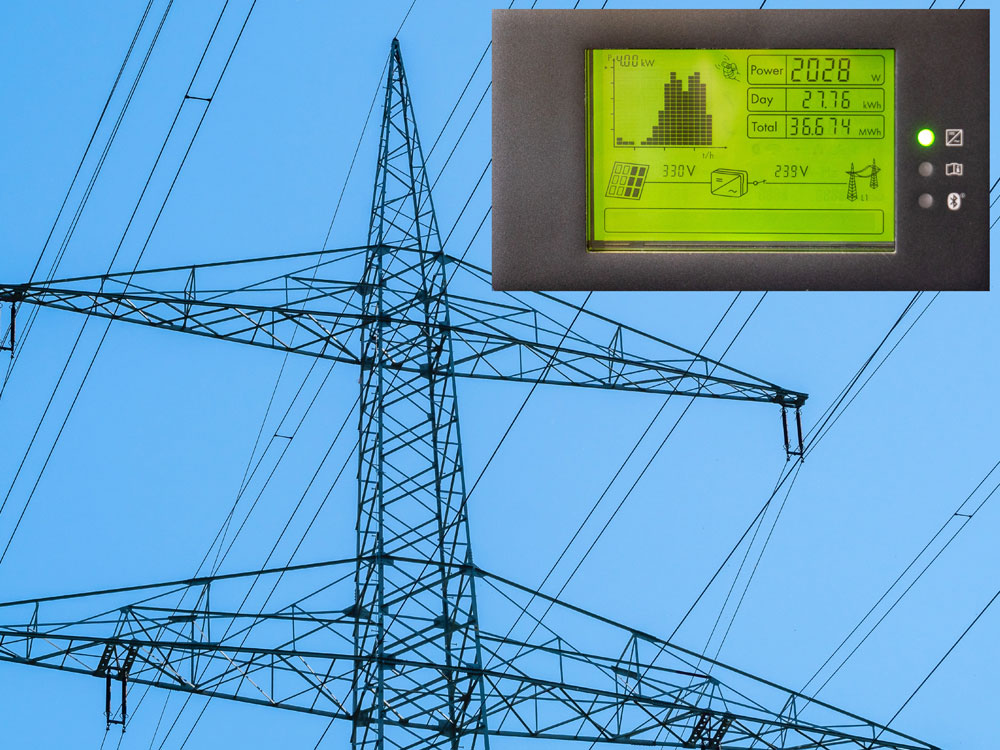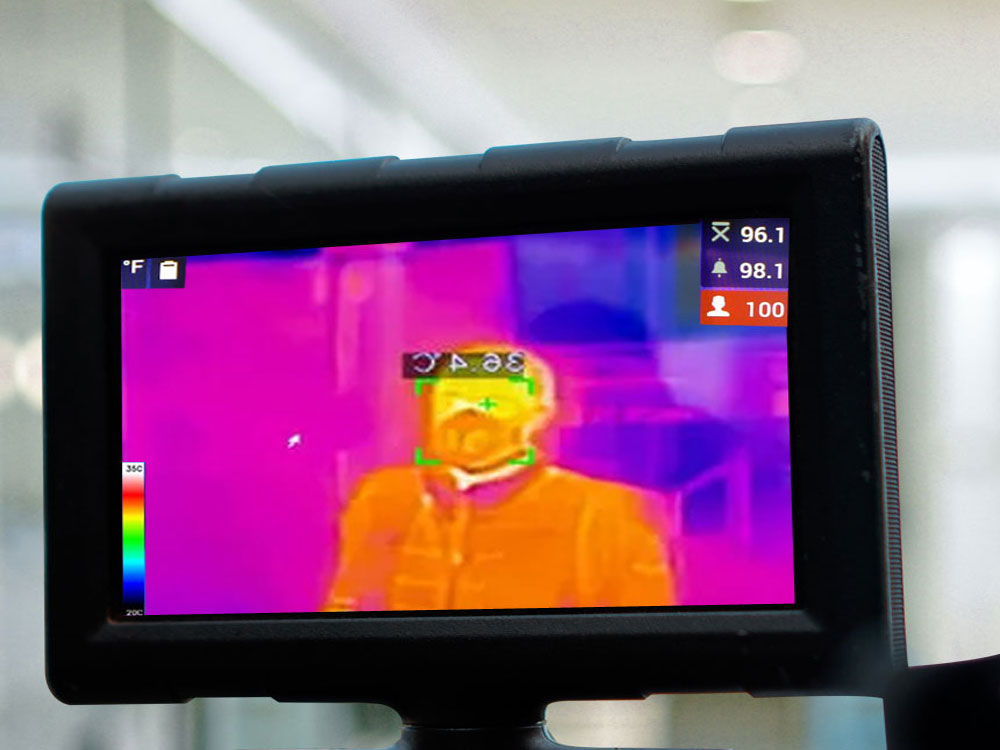 Smart Thermal
In the spirit of restarting businesses, our innovation labs have recognized the need for mass and individual screening for symptoms based on body temperature. This helps businesses, institutions and venues easily screen for skin temperature, providing a key indicator to identifying individuals who may have a virus. Body temperature at the skin level is the most accurate way to determine a potential symptom of a virus. This highly accurate and enterprise integration ready solution comes with a thermal camera & heat source, Lenovo GPIO devices, our CSensorNet software, training, installation, and 1 year of software support as part of Clovity's Thermal Screening bundle. During deployment, any integration to badging, security, access management, infrastructure monitoring, LDAP, or others can be created to provide ultimate value.
Touchless Office/Pandemic Response
In response to an ever mixing world population, pandemic response will become a standard for large office buildings and campuses. Our solutions in this set include track and trace for real time location of employees as well as bread crumb capabilities for potentially exposed individual identification, real time alerts for any security breaches, fever detection, sanitizer levels, and overall system reporting, Facial recognition for touchless entry and security, AI vision tracking social distancing in common areas, Occupancy tracking to ensure thresholds aren't reaching unsafe levels, restricted area through facial recognition or restricting access through our Smart Thermal, or cleaning management for the highest used areas. Deploying some or all of these solutions can better prepare us for more pandemic uncertainty in the coming years while providing workflow and cost saving improvements.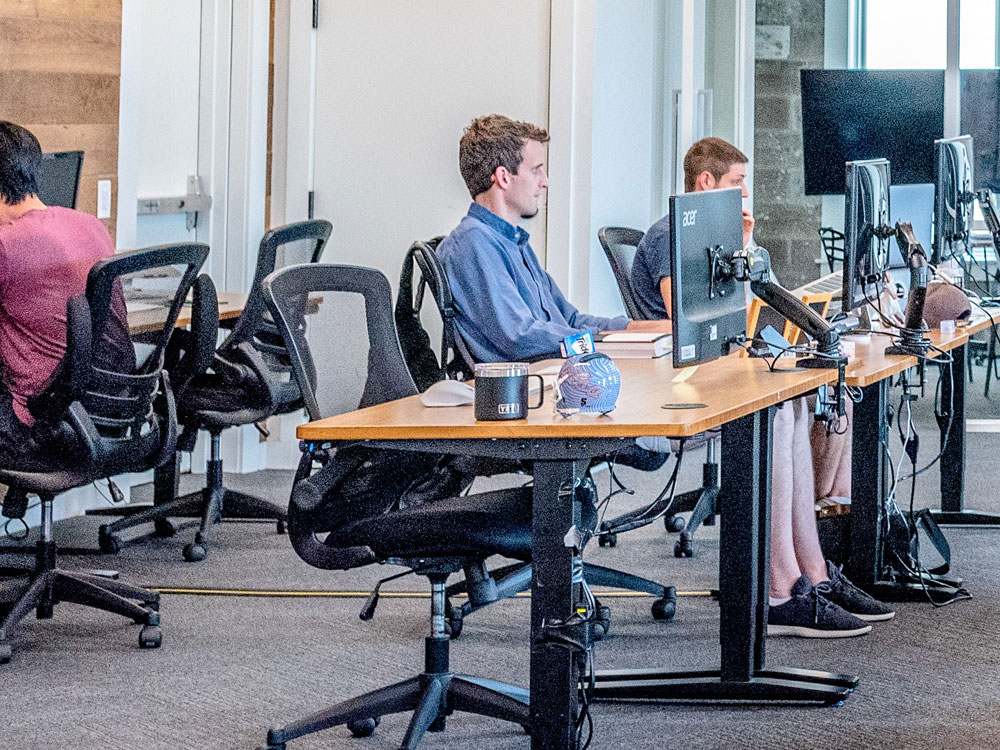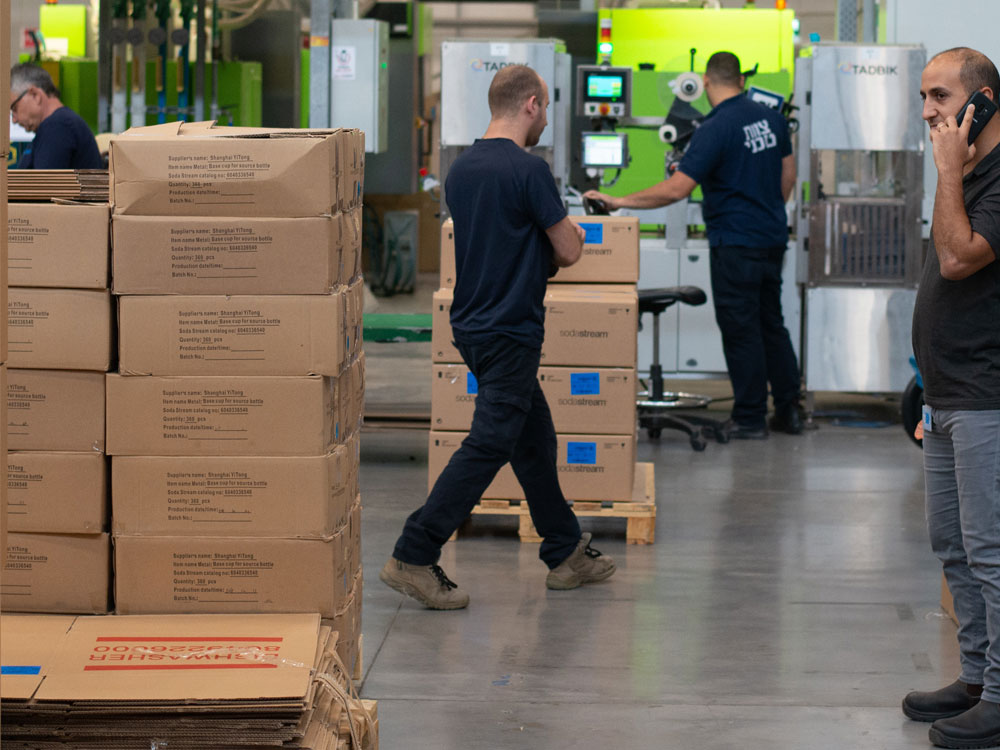 Smart Warehouse
Shelf management is where supply meets demand on the warehouse floor. If supply is sitting in the warehouse but the shelf or pallet is empty, there is a good chance revenue loss and possibly product loss is occurring daily. For example, if a pallet with Clovity IoT sensor detects that a pallet of strawberry's is empty and there is a pallet with another IoT sensor in the storage fridge, then a notification can be sent to Operations letting them know that the fresh fruit should be put out on the floor vs sitting in storage where it can possibly rot. Produce inventory monitoring is a key use case with positive ROI. Effective asset tracking is key to any warehouse retail operation that values many of the machines and tools that are critical to everyday operations. With Clovity software our sensors and integrated mobile and tablet applications, an operations manager can quickly identify which assets are in use, it's location and health of the asset with one touch of a screen.
To Schedule a Demo for any of the above bundle solution, Contact Us and we will immediately schedule one for you!