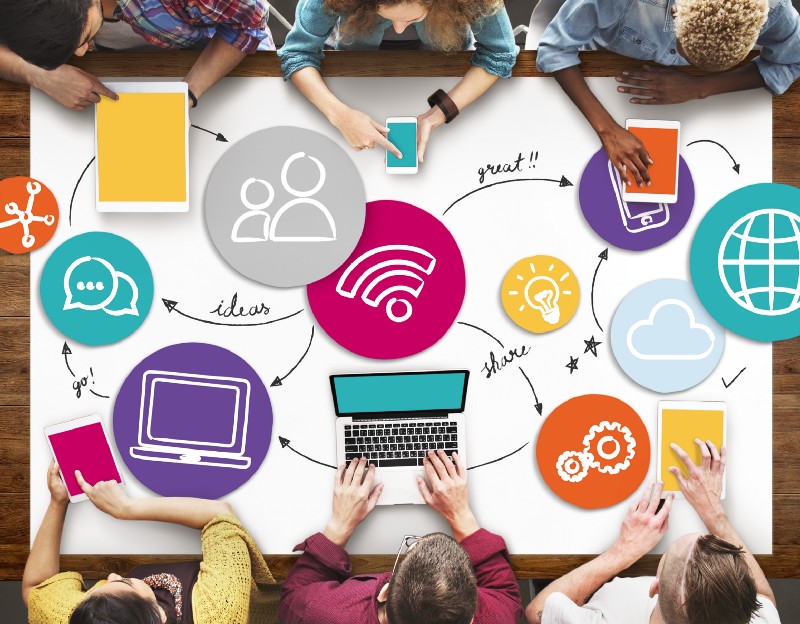 JIRA Service Desk touts the motto, "service management made simple", and it is truly a great Helpdesk option for a mid to large enterprise organizations. It is specifically, and primarily, designed for end-users to submit tickets to a helpdesk team and allow IT teams to prioritize severe as well as minor issues. However, JIRA Service Desk functionality is not limited to IT and DevOps functions. It can be readily configured to suit the needs of multitude of teams outside its initial intended use.
Atlassian's JIRA Service Desk allows your IT service desk team to easily submit tickets through a simple and intuitive interface. Each member can reply, add notes, and escalate issues with a few clicks. What types of teams could use JIRA Service Desk besides DevOps, IT and Helpdesk? The short answer is, essentially, any team that offers services to or handles requests from employees. If that sounds like a large chunk of the organization, you are not wrong.
Legal and Finance teams both can utilize JIRA's help desk with a few development tweaks to maximize the team's efficiency. Legal teams can utilize the service desk functions to have better control over data, services, and processes. Teams can save time spent wasted on finding, collecting, filing, recording, and other case management tasks. Finance teams can use the software to field accounts payable, expenses, and purchasing questions ensuring all members of the finance department can see what is going on and what actions need to be taken next. Instead of chasing each action item down through email chains, the easy to use interface puts it in one place where each person can add their input and update.
Another example of a team that could reap the rewards of utilizing help desk software is in facility maintenance. Facilities teams are in a field that often has demanding and multidisciplinary tasks that need to be taken care of as soon as possiblej. These tasks can range from facility strategy, safety logistics, infrastructure management, asset allocation, and other critical services. The role of facilities can vary widely depending on whether the team is based in an office complex, hotel, school, hospital, or any other location. It is absolutely necessary that the help desk software be just as flexible as the locations and use cases it is deployed for. This makes JIRA Service Desk a great option for facilities teams by being fully customizable to their location and team needs.
A business team that is increasingly involved with task management is human resources. It should be no surprise that HR can also utilize JIRA's help desk software with great benefit to their internal processes. Help Desk Software can be substantially effective for HR teams serving larger as well as scaling enterprises. It allows HR to streamline more basic functions, such as questions employees need answered, ordering hardware and software for new hires, scheduling training sessions, updating employee records, or ensuring employees receive timely pay and benefits. This frees HR to focus on larger tasks like hiring new staff, focusing on higher employee retention, and fostering company growth. Lastly, it ensure that compliance is better managed throughout the entire employee life cycle reducing risk.
JIRA Service desk was originally designed for IT and DevOps teams, but some enterprises may find that the service desk platform can amplify and improve other areas of the business. JIRA Service Desk with a few development tweaks can mold into the perfect tool for numerous lines of business. The ability to create templates that make it easy for employees to submit requests and track real-time status of their requests, create knowledge bases, and automate repetitive tasks make JIRA SD a quintessential tool of the modern company. Since many organization's teams such as Legal, Finance, Facilities, and HR offer services to employees in a similar manner as IT-help desks, it is the natural progression of our use of technology in the workplace. A good Helpdesk software like JIRA Service Desk is imperative in any enterprise so that employees can do their jobs better and add value to the organization.
Clovity is an Atlassian Solution Partner. If you are interested in exploring what your company can do with these amazing platforms please reach out to sales@clovity.com. We look forward to hearing from you!