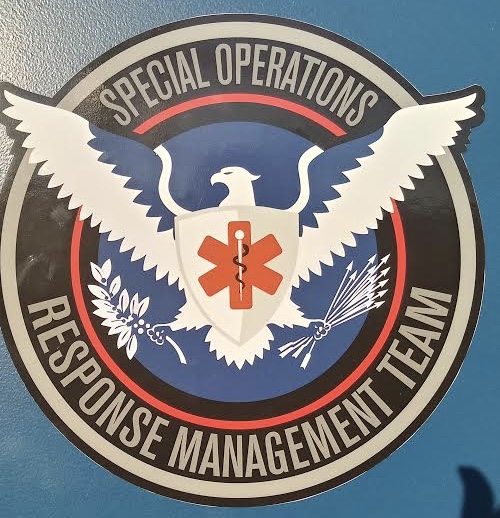 The world has changed dramatically and whether we believe it has changed for the better or for worse, still remains to be seen. While from no perspective can the current or projected death toll be considered getting "better", it has opened many eyes to things that we have all taken for granted. Falling ill in the US and not being able to find an open hospital bed, a test kit, or not be able to have your loved ones next to you in the final moments seems more like a plot from a dystopian novel than a real life scenario. Unfortunately, even as the curve tapers, people are finding that these unexpected issues are very much present in American life.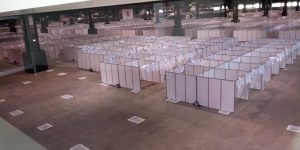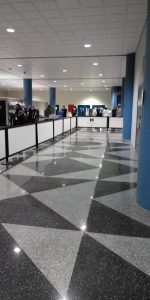 Luckily, through a number of quick state and federal responses, we are finding ways to combat this problem and contribute to the virus's decline. Clovity has been actively working alongside its partners and with the US Army Corp of Engineers to deploy IT support resources into the heart of ground zero.  Our collective teams are supporting make-shift hospitals and alternate care facilities that are being spun up to increase bed capacity for major cities. Hundreds of new workstations need to be deployed to seamlessly transition from hospitals to remote care facilities.  Under the direction of the US ARMY Corp of Engineers, Clovity resources are unpacking phones, tablets, and other necessary technological infrastructure for these new "hospitals", all of which needs to be connected, working and supported Day 1.  Clovity has deployed several resources to these facilities to set up and deploy connectivity for printers, medical devices, and the basic technical needs to allow nurses and doctors to carry on the monumental task of caring for our loved ones.
Once the initial technology infrastructure roll-out is complete or at least that current phase, priorities shift for these teams to do troubleshooting, device support, connectivity, and application on-boarding. Clovity deployed skilled individuals capable of both IT support as well as higher level technology function like system administration and infrastructure engineers.  This enables our resources to respond on a dime to any level of issue in the software and hardware ecosystem.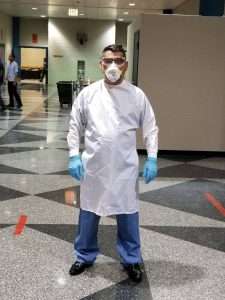 These new facilities will be the new normal when it comes to pandemic response in the future. With heavy reliance on technology in today's modern medical care, the needs and demands of remote hospitals will only grow. Leaders will have to ensure that the planning and execution is at its highest level. Clovity plans to assist directly and through its partners to ensure our Healthcare workers have the tools and resources they need to save lives during this and future pandemics.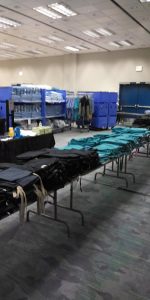 When things go back to "normal"…
Clovity wants to ensure that as the world starts to move again, we are safe while doing so.  While this is still in initial roll out phases in certain places, it is crucial that we are thinking of solutions now. By introducing new AI and IoT based monitoring technologies today, it will help us minimize infection rates by identifying potential sick individuals for the second wave of COVID-19 or future global virus threats.
In the spirit of progressing forward, Clovity and our partners have launched our latest IoT product. Our Smart Thermal Imaging camera bundle is capable of determining an individual's body temperature in seconds, all while safely practicing Social Distancing.  Our CSensorNet IoT platform connects to these cameras and enables real time alerts to administrators warning of potential abnormally high body temperatures.  This allows larger groups of individuals to be screened before entering a building or area and, if needed, be recommended to head home to quarantine.  Our solution could even assist with certain elements of Tracking and Tracing if an outbreak does occur in that location.
This solution will be integral for schools, office buildings, concerts and festivals, polling locations, rallies, as well as literally any other place where massive groups come into contact. Deploying this technology will not only provide peace of mind but it will also enable us to get back to "normal" quicker than ever thought.
Whether it's rolling up our sleeves and helping out at ground zero or creating our next response to getting our economy started again, the proactive response we take now will define our lives in the future. We believe things will change, but it is up to us to say how much. Luckily, with the proper technology and mindset, solutions to the issue we face today are readily available.  If we commit ourselves to invest and ideate now,  we can begin to see a brighter future soon.
To find out more information on how Clovity is helping to combat COVID-19 or to pre-order our Smart Thermal bundle, head to our COVID-19 page or our Smart Thermal proposition page.
By Cameron Starman, Director of Client Management @ Clovity, May 18th, 2020