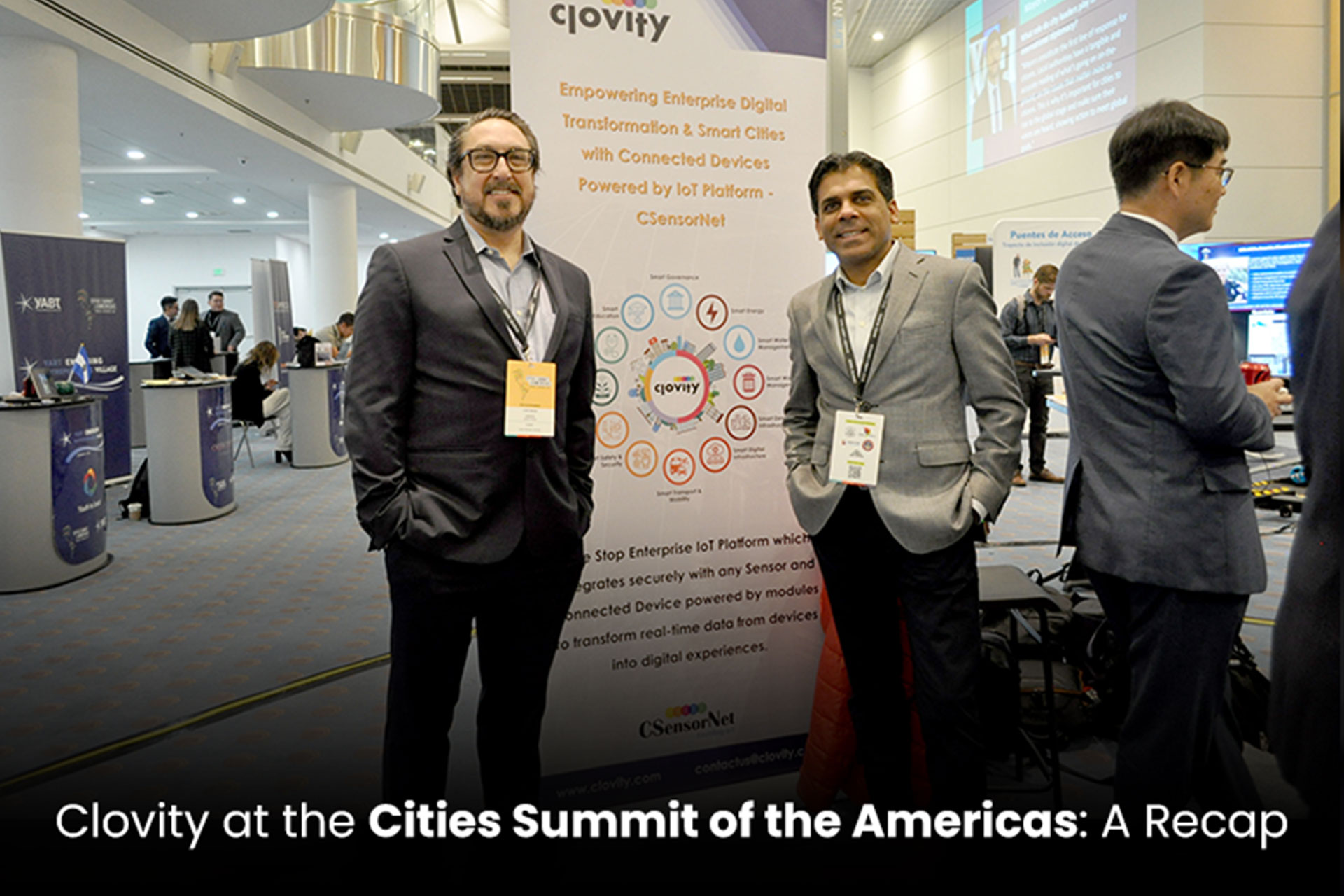 The recent Cities Summit of the Americas Conference held in Denver, Colorado was a pivotal event that showcased the latest advancements in Smart City technologies and solutions. It was a moment of honor and pride as Clovity, a leading provider of IoT and digital transformation solutions was selected as an Innovation Plaza exhibitor, introducing our groundbreaking development, the City Smart Pole. Let's delve into the key highlights of Clovity's participation and the impact they made during the conference.
Debut of the City Smart Pole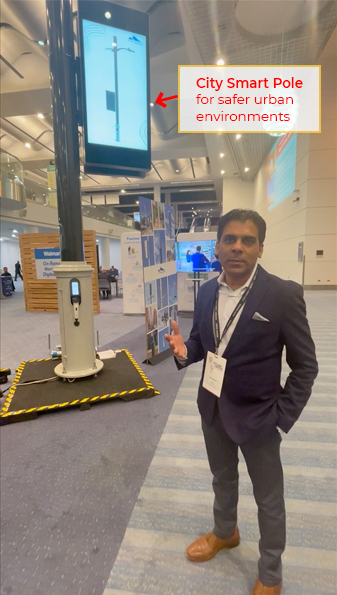 Clovity, in collaboration with Eucast Global, Smartpoint.io, Juganu, and Comptek, unveiled our innovative product, the City Smart Pole, at the event. This cutting-edge solution offers a comprehensive suite of turn-key capabilities aimed at creating safer cities, campuses, schools, and public and private spaces. The City Smart Pole embodies a diverse range of features, including pedestrian tracking, traffic prediction, bike lane monitoring, gun detection, acoustic gunshot detection, large crowd monitoring, parking monitoring, license plate detection, smart lighting, digital signage and community engagement, air quality measurement, noise, and decibel management, and private 5G networks. All these features have one commonality in them, i.e., Clovity's commitment to enabling smarter and more secure urban environments.
Panel Discussion on Closing the Digital Divide
During the Cities Summit of the Americas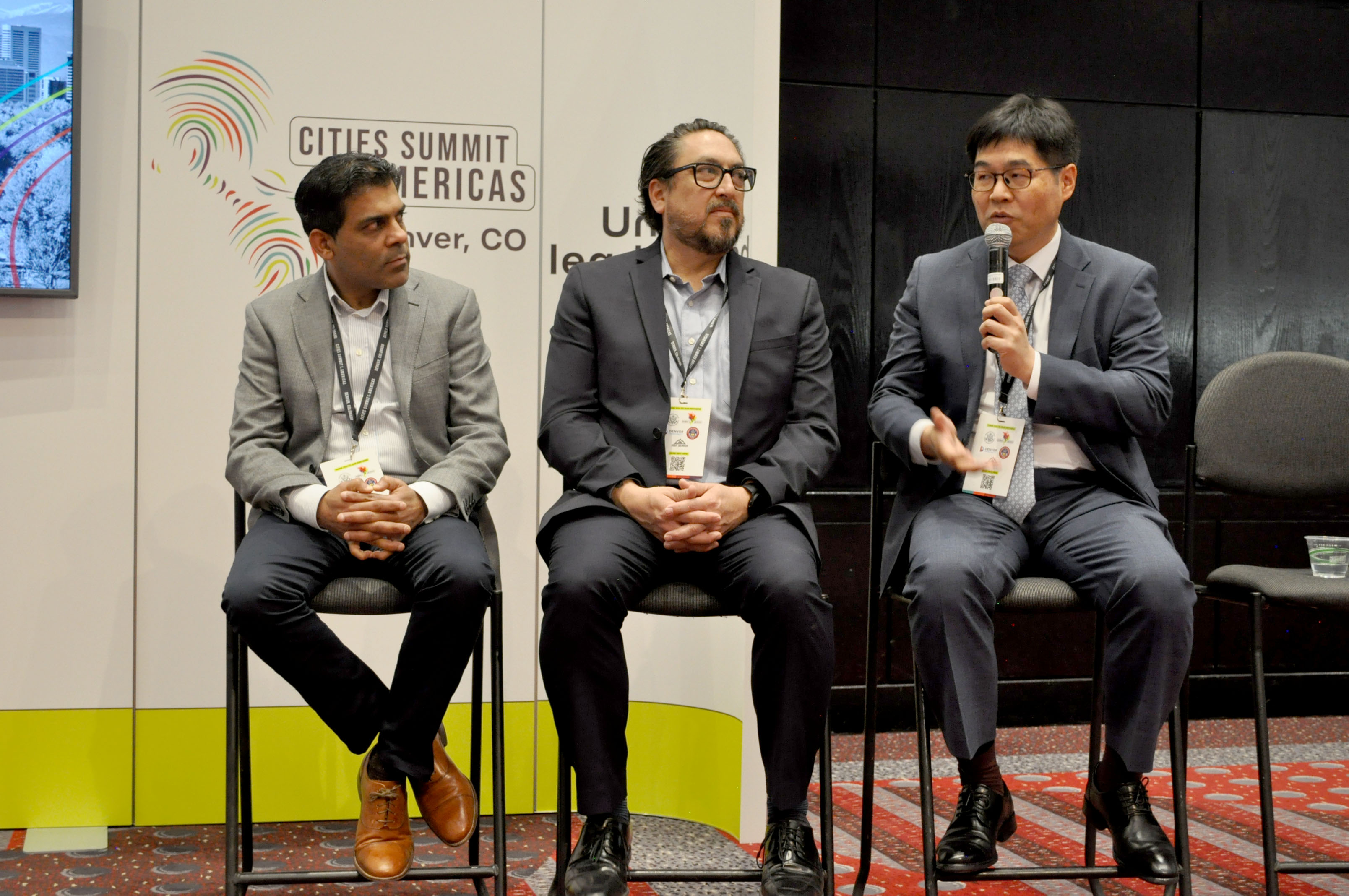 Conference, Clovity's CEO Anuj Sachdeva, Chief Strategy Officer Chris Medina, and EUCAST Global's CEO Jaehyeong Kim took the stage for a panel discussion centered around the topic of "Closing the Digital Divide with Private 5G Networks and IoT." The session explored the critical role of private 5G networks and IoT in bridging the digital divide and fostering inclusive connectivity across cities. As thought leaders in the field, Clovity and EUCAST Global Inc. shared insights, expertise, and success stories, emphasizing the transformative potential of these technologies in creating equitable and connected urban ecosystems for businesses and governments to navigate the digital landscape effectively.
Engaging with Mayors for Smarter Cities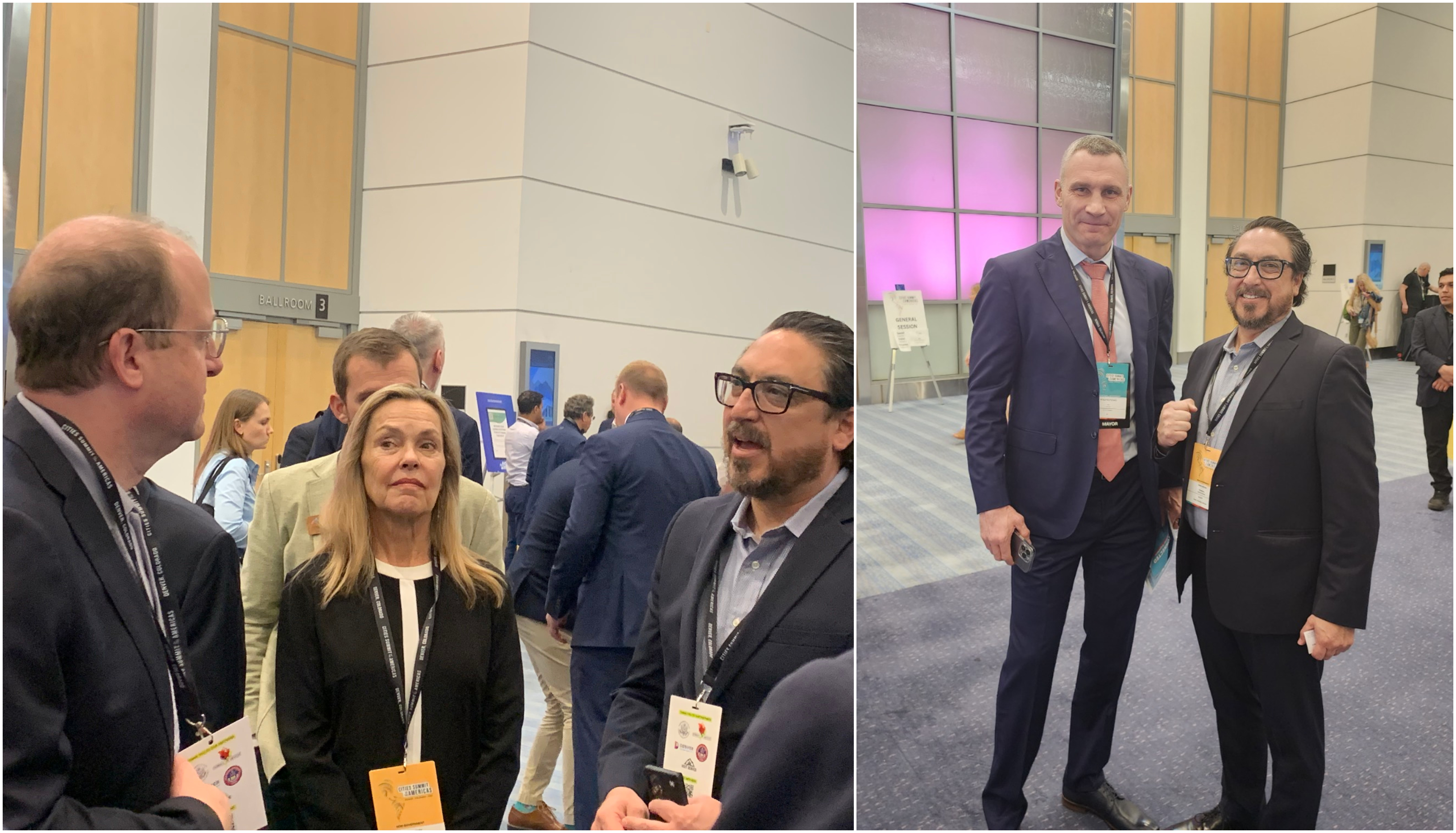 One of the highlights of Clovity's participation was the opportunity to interact with mayors from various cities across the United States. Recognizing the importance of collaboration with city leaders, Clovity engaged with mayors to discuss and co-create strategies for building smarter cities, schools, and campuses. By understanding the unique needs of each municipality, Clovity aims to drive digital transformation initiatives that enhance the quality of life for citizens and optimize the functioning of urban environments.
The introduction of the City Smart Pole and its comprehensive range of capabilities demonstrated our determination to always provide solutions that make an impact in everyone's lives, by creating safer and smarter cities.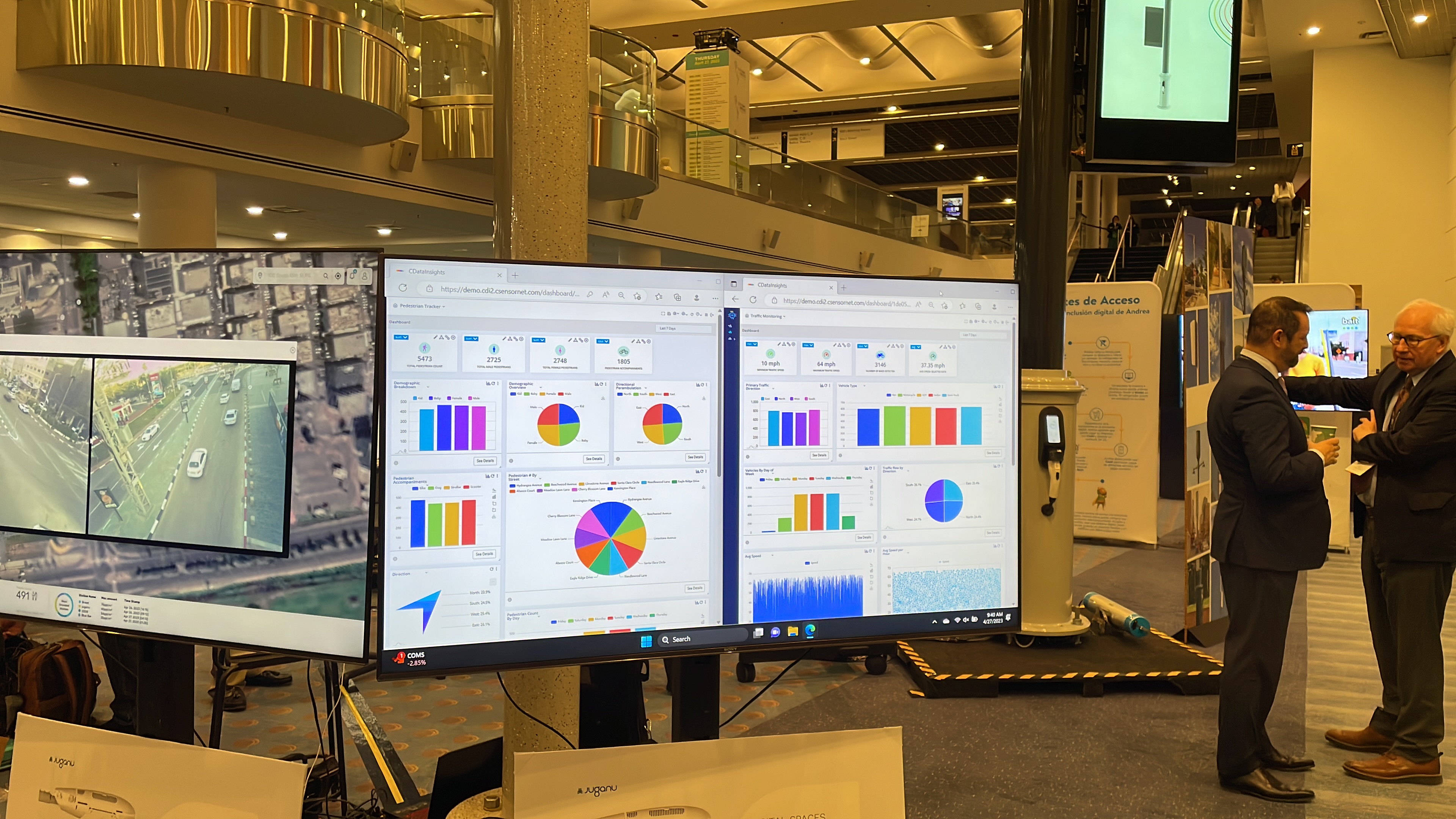 Our participation in panel discussions and thought leadership in IoT had a collaborative approach toward closing the digital divide and fostering inclusive connectivity. As Clovity continues to push the boundaries of IoT and digital transformation, our presence at events like the Cities Summit will always be a token of commitment to our position as a leading player in the Smart City ecosystem.
"With AI and IoT, we're revolutionizing urban safety. Let's build smarter cities that prioritize well-being, leveraging technology for thriving communities." – Chris Medina, Chief Strategy Officer @Clovity.
---
Click here to know more about the City Smart Pole by Clovity.
Read our Press Release on the debut of our multiple IoT solution-infused City Smart Pole here.