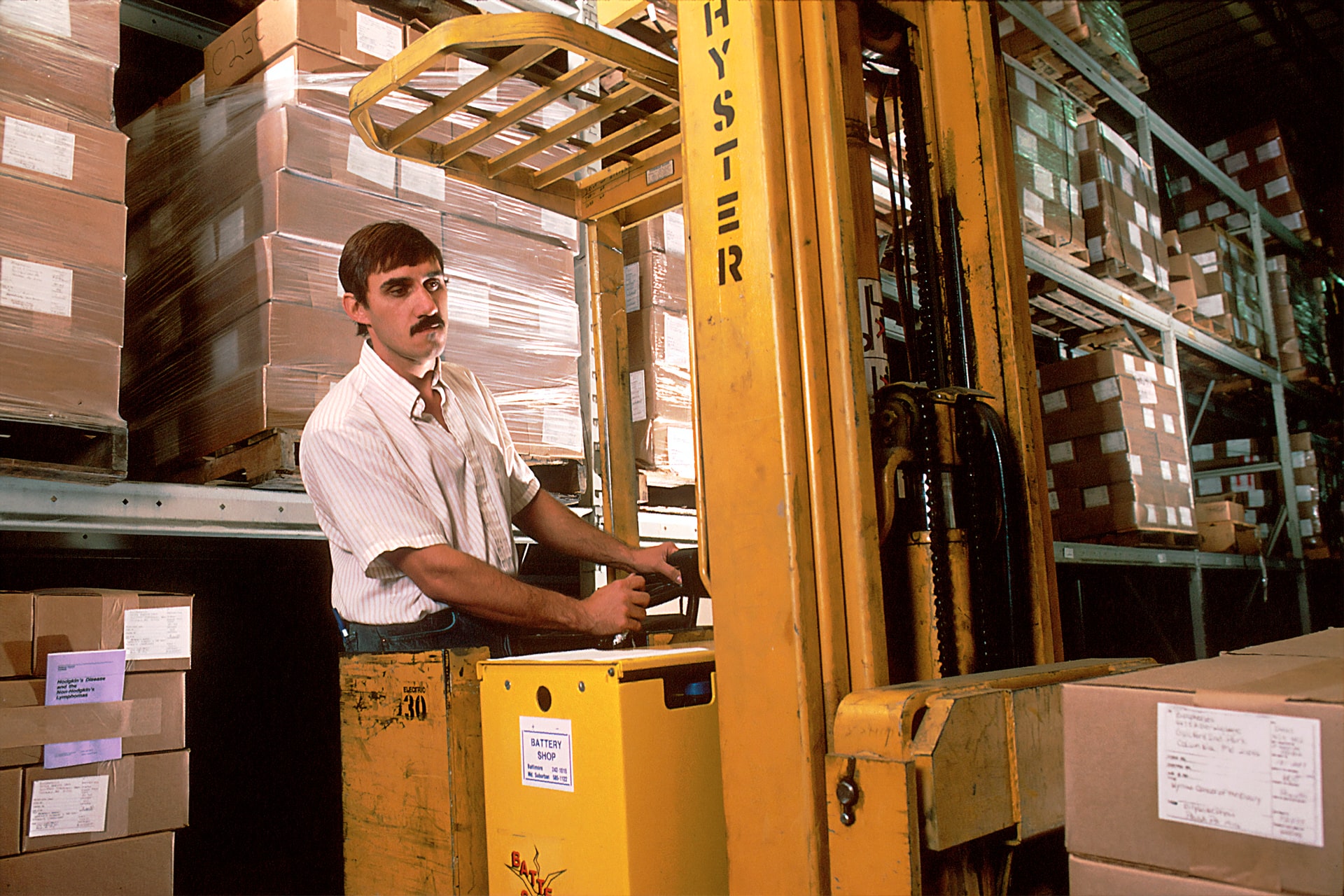 For organizations that serve exclusively the Warehouse industry or companies that manage their own facilities, the world of IoT and Smart Asset Tracking is a game changer.  Facilities like warehouses are established all over the world.  Every company either has a warehouse or manages a warehouse with assets inside that are valuable to the end owner.  Assets that make up the valuation and profitability of said companies that can be quantified, if they are to sustain their business models.  Every business looks for ways to ensure they are operating at the most efficient and productive manner possible.  Lack of visibility to manual processes can become the 'black hole' of an operation if not monitored with yet more labor.  Finding what your assets are doing is just as valuable if not more than knowing you have assets.  Today's ERP system and even security systems have begun their transformation into the world of IoT, machine learning and artificial intelligence.  In the middle of this transformation are new hardware capabilities that make owning sensors now affordable as well as software that can run on multiple low band and LTE networks to effectively communicate with the 'Operations'.
The ability to keep track of their assets and equipment usage provides warehouse operations the ability to get the most out of their equipment, track inventory, utilize dead space and ensure optimal usage of equipment.  To achieve this, asset tracking software is needed and innovations like Artificial Intelligence (AI) and the latest Internet of Things (IoT) capabilities to seamlessly connect and orchestrate data aggregation and analytics.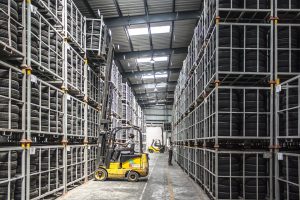 What are the business challenges with respect to Asset Tracking?
Whenever IoT is implemented it is with the vision that actionable data will open new areas of opportunity for cost savings, improved efficiency, improved productivity and the list goes on.  Here are some key challenges of Warehouse operations that contemplate Asset Tracking and the challenges therein.
Lack of end-to-end visibility on inventory – translation, converting several manual processes backed up by undocumented workflow and several paper trails for audit and validation seems overwhelming.
Mismatch between inventory data in ERP and actual inventory and assets in the warehouse – translation, for years we have built upon and diversified our sources of data that validation is complex and or inaccurate. Finding a single solution with real time mixed with historical data sounds complex and a consolidation effort.
Daily asset tracking is virtually impossible – translation, we know we have assets but we don't know what the assets are doing. Understanding what our assets are doing would be labor intensive and require information that is outside of our ecosystem.
Wasted warehouse space due to lack of oversight into space allocation – translation, if we had a better idea of the optimal way our assets can perform and be utilized and where they are located, we could be more efficient. Understanding where our assets are located within a warehouse or across multiple warehouses would be labor intensive and would change constantly and thus cannot scale.
Inefficient allocation of resources and equipment due to non-standardized processes – translation, today we spend time aligning labor and resources with what we know is on hand and manually verified. This adds time to our day and is not real time or actionable data.
What Is Asset Tracking Software?
Asset tracking software is used in conjunction with asset tracking devices that use LTE, BLE or Wi-Fi to track asset location, equipment movement, health and maintenance statistics of that asset and many more operational data insights into the real time value of that asset.
It eliminates the guesswork of understanding exactly where assets are located and allows real time decision making all in a single screen.   Operationally this visibility can decrease costs through preventative maintenance, compliance tracking and even asset recovery.
IoT brings together several innovative technologies that allow for visibility into a smart warehouse and tracking of assets.  Some of those innovative capabilities have been around for years, but not through smart technology that can be 'connected' to the heartbeat of the Operations and provide valuable insights into the success or failures of the business:
RFID Technology in IoT. RFID tags can store considerably larger data volumes than barcodes. That is why they provide managers with more information on every lot — its size, manufacturer, warranty date, serial number, site location, and so on. An average RFID reader has a higher speed than the one for barcodes and can scan up to 200 tags at once.
IoT-integrated management systems. IoT for warehouse tools are a cut above traditional ERP (Enterprise Resource Planning) systems. Instead of gathering inventory data manually, staff members can outsource the task to a range of connected sensors or RFID tags. The data is then stored on a cloud-based platform, processed, and analyzed. Finally, a user sees condensed inventory or other warehouse-related data in a clear way via a visual dashboard.
By using connected devices, warehouse workers can instantly identify products and packages. Wearables will track the accuracy of staff product picking to assess the efficiency of corporate training and keep track of employees' individual performances. Other features can be expanded to include biometric monitoring that help ensure employees are not exhausted at work.
Sensors help warehouse managers maintain better control over the inventory and assets inside the warehouse and in a geofencing outside of the four walls of the warehouse.
How Do Warehouse Organizations Manage Their Assets?  Whether it is implementing robots or drones alongside labor, the assets and processes to manage them vary based on sophistication.  Giants in the industry such as Amazon and Alibaba have mastered the art of balancing the technology with labor by outsourcing the basic tasks like moving packages around or scanning barcodes to technology but sorting through packages that are complex shaped (bottles for instance) is still a human job.  These abilities to automate span into the assets within the warehouse that both produce the process and those that receive the process.  In other words, robots that can work 24×7 can process more than humans on a rotated shift and customers receive the benefit due to the efficient processing of orders thereby cutting down delivery time.  The proactive reading of the efficiency of the robots also plays into managing the assets to ensure that optimal performance will not slow down the production line nor will the need for maintenance or unplanned downtime through visibility into the asset and process itself and its propensity to needing maintenance or not.
The IoT ecosystem consists of several components that easily and ultimately orchestrates the tracking and analysis of all assets under management.  Warehouse operations attach asset tracking devices that are both battery powered and or directly powered which collects and emits data, to these assets.  Data such as GPS location, asset status, and many other data sets are sent directly to an IoT software gateway.  The IoT gateway aggregates all data and transports that data to the cloud where it can be placed into dashboards and data visualization analysis.  It is also possible during that exchange to invoke Artificial Intelligence and create notifications that can go to individuals or other devices with instructions.  This process eliminates any need for manual processes to track assets as well it increases security for assets, as we know valuable assets are prone to theft.
Operational Benefits for Warehouse operations with IoT Software. Implementing Asset tracking with IoT software can make Operating a Warehouse business much more remote and bring forward decisions right to your fingertips.  By making the decision to add asset tracking devices to your warehouse, some of the benefits are immediately apparent and impactful, here are some of our opinions on those benefits:
Predictive maintenance. A predictive maintenance system detects the early signs of equipment malfunctions, allowing warehouse managers to prepare back-ups and replication and avoid unplanned downtime. The IoT coupled with asset tracking tags, beacons, and sensors, reduces downtimes, and mitigates unexpected machine repair expenses, considerably improving the visibility in the warehouse management considerably.
Real-time product tracking. IoT solutions for warehouse management provide real-time data on product locations, asset conditions, the integrity of assets, and so on. Thanks to instant notifications and the use of machine learning, warehouse managers can determine which notifications can be processed automatically, preventing bottlenecks or those tasks that require hands on with resource labor.
Higher productivity. Operationally, IoT platforms help managers get instant, on-demand analysis and visibility thereby giving 'actionable data' a path to quick decisions and opportunities for efficiency which translate to real dollars.  Productivity improvement through IoT can include employees, specific machinery, and overall visibility into the asset(s) performance of the full chain of operations end to end.
Preventing theft and reclamation.  With a bird's eye view of all your assets it only makes sense that this visibility would also lead to a decrease in theft and or increase in theft recovery.  Asset tracking and geofencing work hand in hand to accurately identify where an asset's 'boundaries' are and or if the assets are running or not.  Having the ability to identify an asset that has breached its boundary and disable that asset is extremely helpful in successfully recovering that asset.  Lowering the financial burden on replacing the asset and burden of submitting insurance claims resulting in higher premiums.  For things like pallets, jacks and forklifts, this type of asset tracking can ensure all assets are effectively utilized.
Real-Time Tracking.  As previously mentioned, legacy processes require more manual steps to track warehouse assets.  Operations rely on 'check-in' and 'check-out' logs, scheduled communication notes and reports that are manual and begin with a paper trail.  Today, by using IoT software and devices, tracking becomes real-time and can quickly provide needed information about every asset all under a single screen.  For example, if an asset is not available due to lack of maintenance or inactivity, notifications can locate exactly the asset and what the current problem is with that asset.  This gives Operations the ability to make real time decisions about that asset that can ensure no down time or underutilization.  All data is stored in the cloud and can be shared across all verticals of the organization real time.  Records can be audited real time vs having to manually decide how to resolve the tracking of a warehouse asset and its utilization or inventory.
Data Analytics.  The ability for warehouse operations to quickly assess the state of their assets is where the power of data analytics can support the business needs real time.  Real-time tracking gives important analytics information for how assets, inventory and resources in labor can best be managed to improve productivity, reduce cost, and drive revenue.
IoT asset tracking software does the job perfectly, keeping all information and data of all equipment in the cloud.  Using intuitive dashboards that depicts actionable information we can tie directly to the efficiency of the Operations. Managing preventative maintenance jobs as well and issues alert for the personnel all at your fingertips and assist in growing the business by identifying unproductive downtime in assets, inventory, and equipment.
Our solution is IoT as a Service.  Warehouse operations have started to look to services that can provide a SaaS approach to bringing a holistic solution to the market.  Combining hardware to track assets effectively either through battery powered devices or hardwired devices (or both), along with the IoT asset tracking software that can make sense and aggregate the data into readable and effective Operating dashboards, providing a digital approach to managing warehouse assets, orchestrated and bundled with a network to bring each component into place for a full Asset Tracking solution.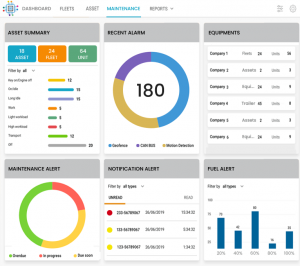 Companies such as Clovity IoT provide Warehouse companies with a fully managed hardware, software + network bundle that includes tech support with no upfront fees and a single low monthly cost.   The ROI using IoT as a Service to prevent costly maintenance, manage assets real time and optimizing warehouse operations is a game changer.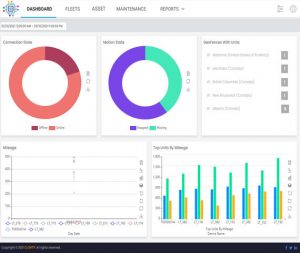 Conclusion.  Warehouse operations will always need to manage, keep track of and maintain their valuable assets if they plan to stay competitive in business and drive revenue.  Today's IoT asset tracking technology plays a crucial role in orchestrating all components seamlessly for Operations.
If your organization deals in Warehouse operations and your company has been thinking about IoT in your roadmap or effective asset tracking, then taking the steps to quickly deploy devices and software can ensure your warehouse assets are protected and creating revenue for your company.  Contact a Clovity IoT software representative to see how IoT as a Service can grow with you.
By Chris Medina, Chief Strategy Officer @Clovity, April 12th, 2021