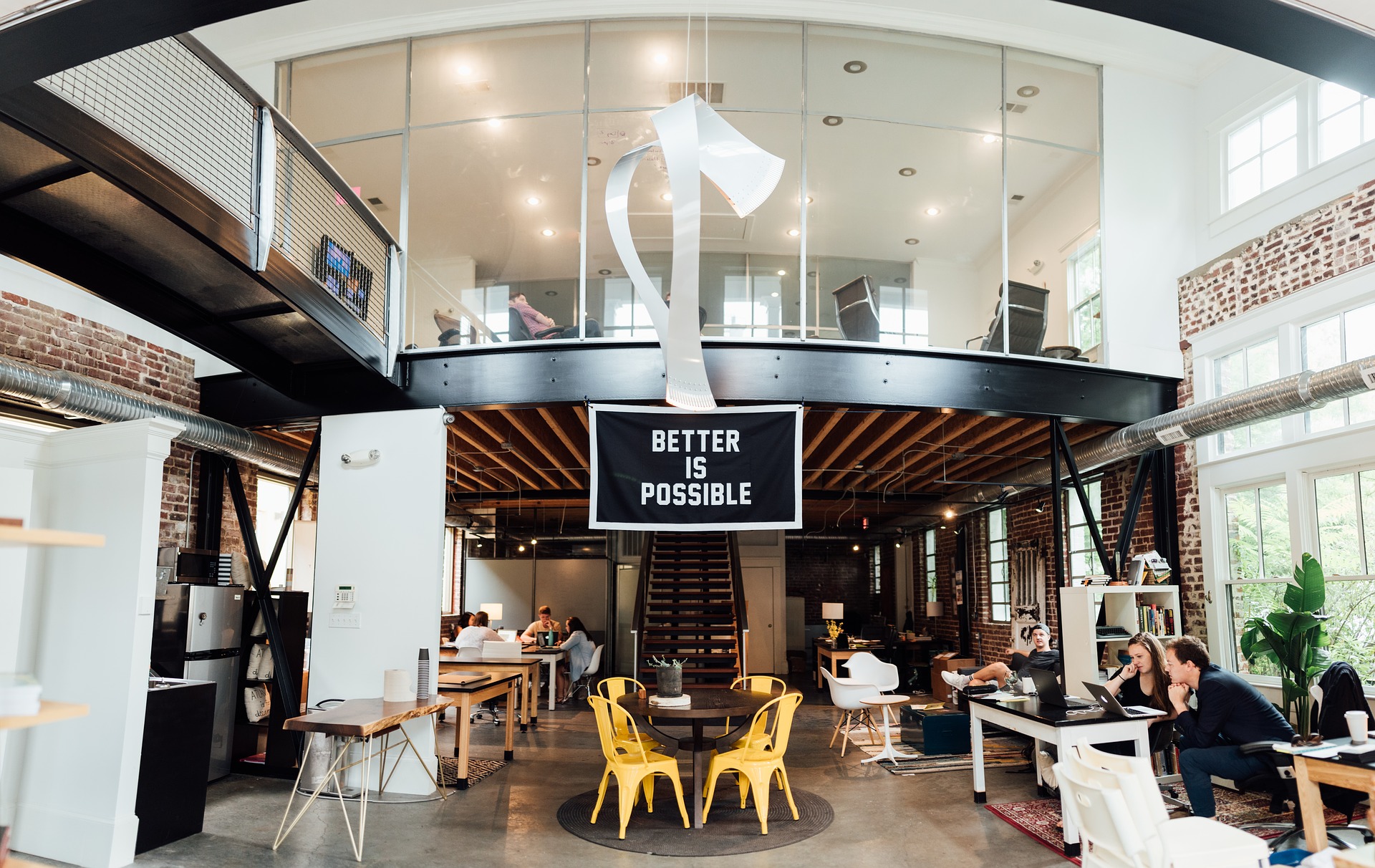 Coronavirus has left no aspect of our lives untouched. Undoubtedly, many of our habits will need to change before society can resume partaking in regular activities again. With businesses and employees eager to start the economic recovery process, a strategic return to the workplace is necessary. An emphasis on improved hygiene and the ability to facilitate social distancing will be a huge deciding factor for employees who may feel a little unsettled about the prospect of returning to a busy office.
With the help of smart building technology and occupancy sensors, one can gain access to real-time data in order to make better decisions for the management of buildings under the new guidelines. Whether one is looking to consolidate space or enhance hygiene, occupancy IoT sensors could help to mobilize and optimize the back-to-work process.
In a quest for a dynamic approach towards workspace management, the Internet of Things (IoT) and smart building technologies are answering the call. What IoT delivers is an unprecedented level of visibility into space utilization – a core pillar in facility or building management.
Key Benefits of Occupancy Management:
1. Space Planning and Utilization
By creating and analyzing real-time heat maps of different office rooms and areas, businesses can crystalize employees' work patterns to make strategic decisions on office layouts and amenities. Occupancy Management allows organizations to limit the number of people in any given area; either barring access or sending an email or text to the building manager when a space nears capacity. It works across multiple areas of a site and can be set to operate a one in, one out system to support social distancing measures. As such, managers could configure the optimal mix between open, co-working areas and individual zones to foster collaboration, innovation and productivity. A  multi-tenant business can demarcate different areas within the venue, set separate thresholds and alerts for each zone and measure either the number or the density of customers. By setting customized alerts for occupancy management – when the venue approaches or reaches its capacity, relevant staff can be alerted via SMS or e-mail to take action.
At the same time, they can track whether the capacity of each room aligns with current usage. For example, if existing conference rooms are meant for more than 10 participants but most meetings comprise of less than 10 participants, it may be better to subdivide rooms for better utilization.

How It Works
Occupancy sensors are indoor motion-detecting devices that use infrared, ultrasonic, microwave, or similar technology to detect occupancy. The sensors collect data at each endpoint, transmit the data to a gateway, which then relays it via 4G or corporate WiFi/Internet to the cloud-based repository.   Various cloud based tools provide data aggregation, analytics and reporting to provide insight on space utilization.
This data helps rationalize important amendments in the next leasing contract, while enabling implementation of new policies like flexible seating, to help reduce unnecessary office footprint.
2. Energy Efficiency in Spaces
Energy conservation is another significant benefit when it comes to tracking workspace utilization. As per statistics 30% of energy in commercial buildings goes to waste every year. As reducing carbon footprint has become more of a business priority, energy efficiency will be a key focus if companies want to achieve sustainability targets.
By monitoring occupancy and corresponding energy usage, you can effectively detect waste sources throughout your building facilities to streamline consumption and maximize efficiency. For example, it may be ascertained that your HVAC system is set to operate until 8 pm, but most employees only stay until 6 pm. Hence, adjusting the HVAC system accordingly will help you save one or two hours of energy usage every day.
3. Improve Employee Experience
It's more important than ever to create a comfortable workplace environment where hygiene and safety are consistently prioritized. High traffic areas will need to be monitored, and the footfall will have to be staggered to allow for social distancing. Washroom facilities will need regular sanitization, and the number of entrants at a given time will have to be kept to a minimum.
With an occupancy sensor that is connected to the IoT network, workspaces can be optimized in an employee-centric way. The sensors can collect data about incoming and outgoing traffic and alert individuals when an area has reached capacity, say meeting rooms or finding out if the cafeteria is overcrowded, at any given moment.
4. Streamline Facility Management and Maintenance
Discreet bathroom occupancy sensors will help cleaning and maintenance staff to make data-based decisions on the frequency of cleaning required. The occupancy sensor will also feed information back to the HVAC control system so that air purification can be maintained – particularly during peak times.
An IoT connected occupancy sensor can automate the process of maintaining meeting spaces, controlling light as well as room temperature, and giving users insight into availability.
Use Case: Public Library
Sensors are increasingly being installed across campuses to help us understand how those environments are used. The sensor data can be collected for a period in the Library to explore occupancy patterns and provide data not just about how many people are coming in and out of the Library, but the length of time they usually spend in the building. Furthermore, they are detecting the areas of the building and which types of study space they use most. The data will enable operational decisions to be made, for example, opening additional floors of the Library after midnight to meet student demand in peak times.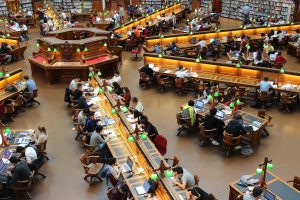 A library seat availability – live monitoring system allows student to easily find an empty seat to work with a simple glance at the web app.
We all know that during exam periods the libraries are packed and finding a space to study is a great challenge. Thus, the need for investment in new technology that can help students see at a glance available study spaces in all parts of the libraries is becoming more and more a necessity.
Students can choose where to read and work, without walking around and wasting precious time looking for free spaces. Additionally, knowing how people are distributed around the libraries, will help provide study spaces that are more efficiently used in terms of energy usage. Using the occupancy information as well as library environment data gathered from Wi-Fi enabled temperature and light sensors, will allow automatic tuning of the HVAC and lighting systems to keep all library rooms optimally comfortable at minimum expense, achieving sustainability.


As the accompanying graphs shows, the occupancy rate of a Library is highly dependent on the college term dates. When compared with the current electricity consumption plan, it may be found that the energy consumption is stable for the whole year and is not in proportion to the real occupancy. This can result in a lot of energy and money wastage. By analyzing daily/weekly occupancy rate, we can predict the future occupancy and make operations more seamless and efficient.
Use Case: Cruise Ships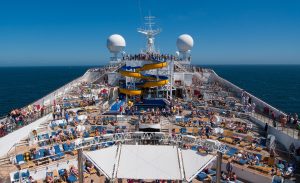 A cruise ship is a concentrate of technologies aimed at providing passengers with the best leisure experience. As tourism in the cruise sector increases, ship owners turned their attention towards novel Internet of things solutions on one hand to provide passengers with personalized and comfortable new services and, on the other hand, to enable energy saving behaviors, smart management of the vessel equipment and occupancy management.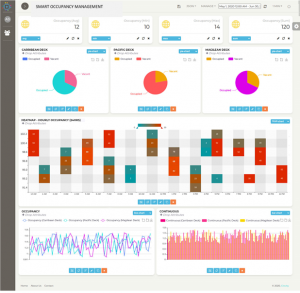 How it works – The IoT Solution
The IoT platform like our CSensorNet allows collecting data from heterogeneous sensor networks deployed in the cabin through a system based on IoT technologies and works without external cloud services. This system can, therefore, collect data from heterogeneous networks, including on-board devices and cabin devices. It will analyze the data collected and to actuate actions derived from decisions taken by a specialized IoT software on the basis of the collected data and specific indications. This will allow the ship-manager to monitor the status of the sensors installed in each single cabin or elsewhere in the ship, in order to schedule targeted interventions.
Integration to IoT/Edge Devices: Integration with Sensors/Devices allows extracting the data required for quarantine cabin list and device management as well as real time and offline reporting.
Device Management: The Quarantine list/device management view managed by cruise administrators is used for adding/removing tracking of devices associated with rooms from the quarantine list, which in turn will enable or disable the alerts rules.
Rules Management: Allows setting up business rules, alerts and notification associated with Quarantine procedures.
Alerts & Notification: Allows real time notifications related to the quarantine rooms triggered based event rules until either the time expires or the cruise security officer disables the cabin sensors from the device management list.
Dashboard and Reporting: It provides a single interface for Alerts view/dashboard which can be displayed on an interface/screen view in a few different places on the ship like security office, doctor office, IT office, bridge etc.
Export/Integration to the Corporate System: Allows exposure of data on cloud (cruise server) to the corporate system using the ships internet connectivity so that the Users of the corporate system, can log into the management interface via browser and see the aggregate data.
CDataInsights, also known as CDI is the visualization component of CSensorNet which can be deployed to envision the data stored in the Data Management. It is the heart of dashboards, reporting and user experience. The user has full flexibility on how they would like the dashboard to look from selective relevant datapoints, graph formats, look & feel, data zooming, export among many other features
Other CSensorNet Components
Communication Protocols: Data Ingestion into CSensorNet can happen via the following protocols: REST API, MQTT & WEBSOCKETS among others. We have exposed these endpoints for the devices and sensors to publish data into CSensorNet. Edge devices can connect to CSensorNet via any of their preferred protocols and ingest data into the Data Management module of CSensorNet. Again, the access is governed by various validation protocols that are in place.
Multi Tenancy and Multi Hierarchy: Following user types are supported by CSensorNet and these users are responsible for various levels of administration in CSensorNet. Based on the roles of an organization, the user interface of the CCP would accordingly change and show what is visible to that user.
Different levels of Admin: Super Admin, Org Admin, Local Admin and User based on levels of rights to navigate through functionalities of an organization account.
User Management: Any individual, who wishes to login to CSensorNet would need to have an account created in the CSensorNet. Although a user entity can exist in the CSN ecosystem, it still cannot perform any kind of functions/operations. A user entity should always be linked to at least one organization. Without organization, the user would not be able to access any functionality of the system. Add/Remove/Update users, Invite Users, Link users to the organizations are some of the features.
Organization Management: Organization is the central entity and all the other entities of CSensorNet revolve around it. Each user have to associated with a organization to access the platform.
Roles and Permissions: Roles and Permissions, being assigned to the users can be managed using this functionality. So, in essence, a user is assigned a permission indirectly via Role.
Notifications and Reporting: Being a multi-tenant system, CSensorNet can support report and notification formats for each individual organization to create a white-labelling structure for each org on-boarded.
The data provided by occupancy sensors will vastly improve the efficiency of buildings and cruise ships to ensure that they remain safe and welcoming places for employees and customers alike. Human interaction remains a vital part of how we live and work. By managing occupancy and using the available technology we have at hand to create smart buildings, business can continue to operate without compromising its biggest asset: people.
By Cameron Starman, Director of Client Management @ Clovity, October 26th, 2020