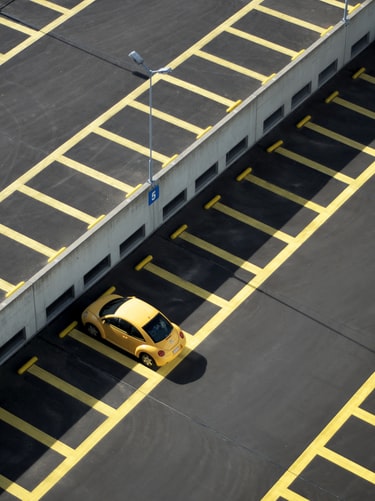 On a daily or weekly basis, we all go through the ordeal of searching endlessly for parking. It can be at a concert, shopping mall, while dropping our kids at school or just at the local train station parking lot on a busy morning. There is no way around it (especially in the car-centric United States). We all have to do it and it is has become an accepted but, rarely liked, part of our lives.
The happiness quotient in life is based on a lot of factors. As some psychological studies demonstrate, many of those factors are very small but as they add up, it can make a huge difference in the quality of our lives. Be it a nice haircut, a well-deserved compliment, a child's hug, spotting a rainbow, an unexpected call from a long lost friend or hearing your favorite song on radio, all of these things add up to our abundance or lack of happiness by small increments.
Most of these simple pleasures are free and don't require a lot of money. Believe it or not, people who go through the stress of parking each day, it is fleeting but absolute pleasure to get that "one" space on fluke. Many wish they got that "lucky" every day but often do find that they do not.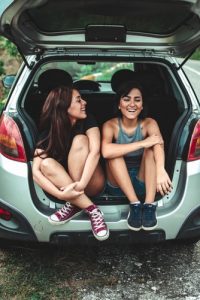 How about a Parking-Utopian world where it not just about "luck" to get the parking you need?Instead of happening to arrive at the right spot at the right place at the right time, wouldn't it be great if there was an actual science (or technology) behind this game of "Parking Discovery"?
It is good to be living in a world which is getting technologically more advanced each day. IoT technology is changing the game in every sense so we can lead more optimized and less stressful lives.
With new connected smart parking system, an app on your phone will be able to alert you to available spaces and provide navigation to the exact location. This reduction in stress encourages positive consumer and citizen habits, leading to a more profitable business sectors with happier customers and cities with more content inhabitants.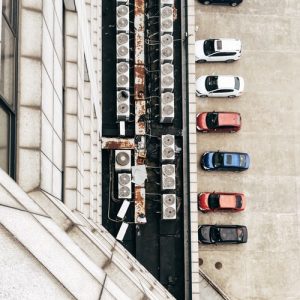 Smart Parking uses sensing devices such as cameras, vehicle counting equipment, sensors installed in pavements, etc. to determine occupancy of the parking lot. It's an IoT-based device that gives you a signal about which parking slot is open and which is occupied. The IoT devices send a signal to a nearby gateway which in turn gives a continuous live update about the availability of all the parking spots. The collected data is used to broadcast parking information to a parking guidance system to manage and smartphone app for drivers to utilize.
Clovity's Smart Parking IoT system is an end-to-end solution that pairs a network of varying sensors, displays, occupancy lights, cameras and gateways with a powerful and intuitive web-based platform. The system works on low-power sensors and smart parking infrastructure to track the occupancy or availability of parking spots.
Infinitely scalable, the strength of our system lies in the user-friendly dashboard which enables customers to manage and analyze events and information, as well as allowing users to identify trends and interpret data in the long term for optimization.
Smart Parking Metrics
Clovity's CSensorNet platform for Smart Parking has all the key components for better management of available space for vehicles. On top of the more expected physical aspects our system can monitor, security and environmental monitoring of this infrastructure are becoming increasingly more important as well.
See a list of the current but growing list of solutions that can all be integrated into a cohesive solution below.
Parking Infrastructure
Spaces occupied currently, hourly blocks (every 2 hours), then 24hours (example: 500 spaces, 40% occupied, ave.55% occupied over 24 hours)
CO2 emissions in the garage
Light consumption; motion detection activation
Power consumption
Drainage flow
Garage Temperature
Gate up/down %
Sensor health/Gateway health
Digital signage
Connectivity health (LoRa or Sigfox, ethernet, cellular etc.)
Perimeter Monitoring/Lot Security Monitoring
Parking pay meter
• Payments made by type cash/coins, credit card, debit card, parking cards, or pay by phone (app)
• Parking meter health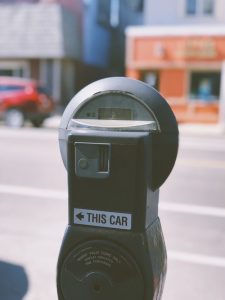 Smart Parking Benefits
There are various benefits of a smart parking system.
There would be demand based pricing based on analytics which will allow the parking fees to adjust on a real-time basis depending on demand (e.g. higher fees during peak hours and vice versa).
Optimized Parking Infrastructure is a key benefit of a smart parking system which can allow parking occupancy to increase from 60% to 80%.
The Parking Search Time can reduce by 45% from an average of 11.5 minutes to 6.3 minutes*. This definitely leads to time being effectively and utilized elsewhere.
It would mitigate carbon dioxide emission. GHG emissions from drivers looking for a parking space declined by 30% to 4.9 metric tons from 7 metric tons per day*
With smart meters, people don't need to come back to repay for extra time but just pay their additional parking time fee remotely from the parking meter app.
Traffic problems created due to poorly designed parking spaces shall ease due to a smart parking system.
*statistics from San Francisco Municipal Transportation Agency 2018
Being late to every meeting or commitment has become an unspoken curse in big cities like Los Angeles or San Francisco. There are corresponding economic losses due to time wasted in parking. Even if you reach the place 10 minutes early, finding an empty parking spot could take almost 20 additional minutes. Searching for parking costs Americans $73 Billion annually and 30% of traffic is created in searching for parking spaces.
If private and government firms install the smart parking systems in their buildings as well as private and public lots, major parking problems would steadily become a thing of past. The key to a perfect parking solution is in making complete use of current technologies available like IoT, Big Data, Analytics, Machine Learning/AI, and Cloud Technology ensuring you get that "lucky spot" every single time.
By Bhawna Vats, Director of Operations @ Clovity, February 14th, 2022