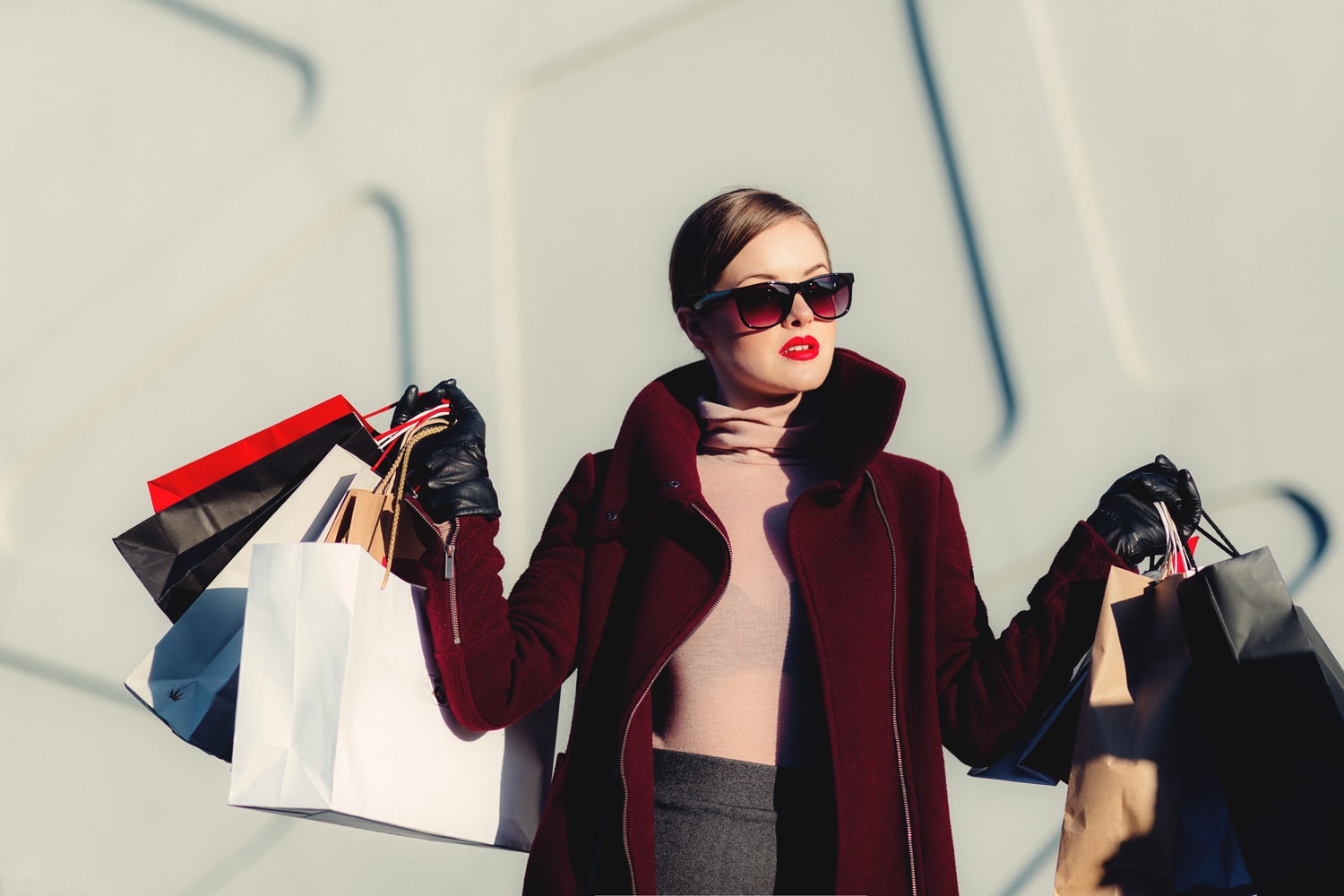 Retail has been at the forefront for innovation in recent years with considerable investment in e-commerce, mobile and supply chain technologies. Retail evolution will be focused on changing the business processes and consumer behavior to utilize new technologies and use artificial intelligence to anticipate demand. It would also be about thinking out of the box – for instance, instead of just being just a seller of beauty products to providing in-store salons as a value add to increase customer footfalls.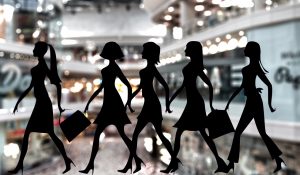 One of the key futuristic trends as experts have noted is "Voice Shopping" which is expected to jump from $2 billion today to $40 billion by 2022. Although there have been few adopters in the past for Conversational commerce, at the pace at which retail landscape is changing today, this new age way of shopping is expected to take off in its new form in the coming years. With advent of two way conversation enabled by IoT gadgets in our homes and cars, there is no reason why our shopping malls should be left behind.
New voice-controlled IoT-based technologies are the key to creating a better, high-performing store. While stores are partnering with voice platforms like Alexa and Google Home to connect with customers in their homes, other brands are using conversational interfaces to improve the operational excellence and customer experience in-store. Examples would be using a workforce communication platform to connect every associate to each other and to enterprise backbone systems with just their voice. Voice-controlled IoT investment carries significant benefits for customers as well as store associates. These technologies provide store associates with real-time access to enterprise information and hands-free communication, enabling stores to meet increasingly demanding consumer expectations and provide a new level of operational efficiency.
Another major trend could be shifting retail store layout. Th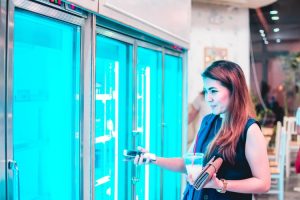 is would be made possible from AI powered insights. You step inside the store on Monday and it looks A-B-C-D-E, and then you come on Wednesday it could look more like C-D-E-B-A, and on Friday the store layout changes completely to E-D-C-B-A. Basically there can be more bread and cereal in front aisles on Mondays through Wednesdays and change to more beer and wine upfront towards the weekend. Flipping store layout by day of the week instead of only doing it seasonally could have a strong impact on consumer behavior and somewhat mimics how Trader Joe's displays their products. Not sure what I am referring to? Trader Joe's routinely moves around products so that consumers stumble across new products as they shop.  Instead of finding your staple in the same place week over week, Trade Joe's constantly creates an adventure for their customers and ultimately drives them to buy new products through the shuffle.
This can be made possible by having a few smaller aisles on wheels so they can be moved around to what really works better depending on customer shopping insights. That will facilitate novelty and bring a fresh feel to the store.
So what are these components that will bring in the new wave of change in the retail landscape?
Mall Mobile App
Building a mobile app 'from scratch' is costly and time consuming. And as Android and Apple frequently release new versions of their operating systems, you will need to keep your apps up-to-date all the time.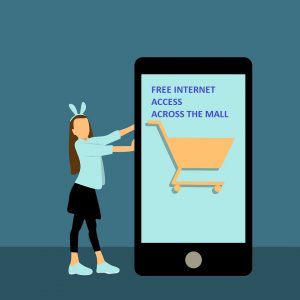 Our accelerator offers a fully managed Mall App to take away the complexity of development and maintenance. We established an accelerator of frequently used capabilities from integration to work flow to plug ins and analytics which can be configured to fit your marketing requirements.
The key features of the app would be: Store directory, events, promotions, products. It would have a "Plan Your Visit" page(route, opening hours, about) and display "Wish Lists" (login for shortlists, recommended stores, manage my profile). We can enable a Loyalty program integration for further ROI (collect and redeem points, view balance) too. It would have Proximity marketing capability to understand the shoppers patters and provide them with customized insights/offers based off location(geo-fenced and iBeacons). It would be Software as a Service, so fully hosted and maintained at a monthly fixed cost.
Mall Web Site 
We have cut our teeth in Digital transformation for Retail and can provide expertise in creating an attractive, interactive and fully responsive Mall Website with content that is 100% aligned with your Mall App, Touch Screens or social media content.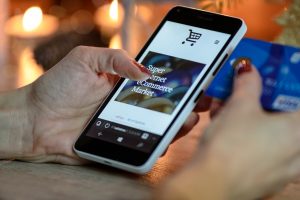 The key features of the website would be: Fully responsive design for smartphone, tablet and desktop. It would have a store directory but there would be a page on events, promotions, products and Plan your visit (route, opening hours, about). It would display the Wish Lists (shortlists, favorite stores, recommended stores, manage my profile, loyalty points).
Mall Touch Screens
Touch screens are where the digital and the physical world meet: your visitors are in the mall, but now they need this extra bit of guidance to find their way around. As malls get larger all the time, there is an increased need for way finding.
We can design and develop way finding with information about the mall, connected to and consistent with your Mall Website, Mall App and social media.
The key features of the mall touch screens would be: Store directory, events, promotions, products would enable Step-by-step way finding. It would show all the Mall Services in one location as well as Entertainment offerings in the mall.
iBeacons & Social Media 
There is a lot of buzz around iBeacons. We believe that iBeacons are very useful devices: we use them to recognize visitors, send personalized promotions, validate loyalty transactions and integrate to the marketing systems to help create engaging and interactive campaigns.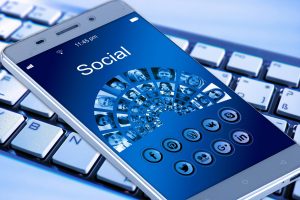 It can be quite a challenge to manage your social media presence while there are so many other things that require your attention.  It should integrate well with your system, so while you are publishing content to your Mall Website, Mall App or Mall Touch Screens, simply include your social media channels and publish everything in one go! Integration with the social media channel's statistics means following your mall's 'likes' is much easier.
Smart Mall Innovation – Just what will make the difference
Gamification – Introduce a Virtual game that finds, collect and redeems coins!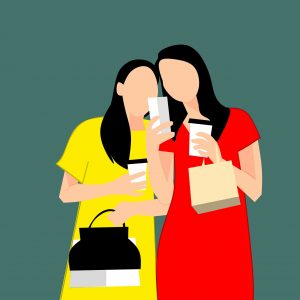 Through Augmented Reality, shoppers can find 'Easter eggs' or 'coins' by simply using their camera function and the mobile or tablet app with beacons throughout the mall.
Think of a virtual Mario Bros. that Shoppers find, collect and redeem coins. Or similarly, think PokemonGo and the simple concept of collecting points on a given route.
New patterns can be released weekly and can help move traffic in areas less visited to find 'coins'.
Tracking the coin collection rate, usage, and demographic and help marketing with Loyalty offers. Different collection levels and you can progress from Mall Rat to Mall King!
Sales Alerts & Way finding – Enhancing the Customer Experience through alerts and navigation.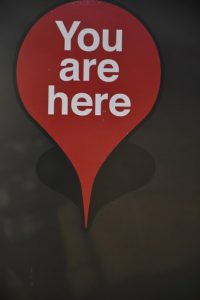 Creating real time notifications intertwined with daily or weekly out-of-mall notifications. Retailers can push out their promotions and display advertising for a fee or as part of a lease package.
Establishing an AI driven way-finding app that features navigation of the mall with interactive routes with sales, happy hours and even emergency situations.
Through real-time data, digital media decision making across the malls can depict rewards, loyalty, targeted content and social channels.
Creating a holistic map of interaction keeps shoppers engaged and quantifies their behavior patterns within and outside of the malls.
Shopper movement – Tracking the patterns of shoppers
Creating quantified visits measured in terms of length and location. Track shopper movement over hours, days or months with interactive heat maps.
Establishing AI driven learning to depict some of the most often visited areas, least visited areas and movement patterns over the course of the day
Through real-time data, create decision making across the malls, Retailers and Operations to best optimize the quantified traffic analysis.
Creating a holistic heat map of shopper patterns and behaviors based on quantified traffic data to drive decisions that lead to positive shopper and experience behavior.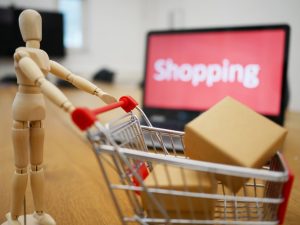 Maintenance Needs – Its about Connecting Retailers to Operations
Creating a mesh asset tracking to easily locate cleaning carts, maintenance equipment, fire extinguishers and delivery carts used to deliver shipments to retailers.
Integrate to embedded tags that can send signals that show where all assets are within five square meters, regardless of asset density. Tracked on a single screen.
Through real-time data, notifications and communication can be delivered directly to support the needs of the retailer. Trending analysis can help optimize the operations.
Making end-to-end inventory tracking to support trends and sourcing levels and buying behavior and trends.
Mall Operations – Its about Creating the Perfect Environment
Deploy sensors to measure and finely control temperature, air quality, humidity, ambient light, surface cleanliness and other environmental factors.
Integrate to HVAC, lighting and other systems to react automatically to sensor data. Create alerts for staff to tend to things like washroom attention or a spill in the mall
Through real-time data, notifications and communication can be delivered directly to support the needs of the retailer. Trending analysis can help optimize the operations.
Studies show that neat washrooms, as well as optimal ambient light, temperature and humidity, have a positive effect on length of mall visit.
Loyalty Will Establish Your Mall as the Preferred Shopping Destination
Clovity can integrate to your enterprise marketing system and design an effective and smartphone-based loyalty experience that automatically displays rewards for the shopper activities you like for them to do:
Visiting the mall.
Visiting areas within the mall, for example your food court, entertainment or high-fashion area.
Making a purchase.
Sharing content with friends on social media.
Inviting others to join your loyalty program.
By combining your loyalty program with entertainment elements, such as winning prizes or privileges, you will be able to establish your mall as the preferred shopping destination.
Collecting and Redeeming Points
 Integrating to your enterprise Marketing system, Clovity can create a points collection experience to keep shoppers engaged with your shopping center.

Clovity can deploy mesh networks like BLE or Thread with iBeacons to automatically detect shoppers when they enter the mall. As shoppers start their shopping journey they will automatically receive points within their Mall App. Behind the scenes, Clovity is updating your Marketing system real time or in batch mode.
Offering attractive benefits to shoppers is essential to make any loyalty program work. This allows malls the ability to provide Loyalty offers with privileges and 'member only' campaigns.
Members can view available privileges and member only offers in their Mall App and select their preferred offer to redeem it.
Loyalty Members can also collect points by sharing promotions with others and invite friends to become a member.
Integrate
Our proprietary software can connect data from Wifi Access Points, Parking systems, iBeacons and more to a single internal marketing system (cloud agnostic) and across a portfolio of shopping centers. It is also connected to marketing analytics tools to provide real-time insights into website, mobile app, touch screen and social media performance. If your mall has Wifi trackers or smart Wifi access points, we can display heat maps of shopper activity on the floor plan of your mall.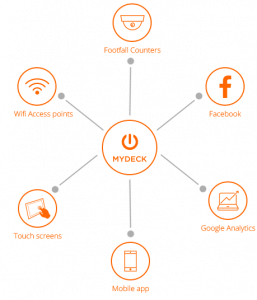 Retail as a one stop shop
The age of integrated independent retail entities as a complete offering is the call of the future. Because time is money, the silos need to be broken a little bit to give way to one location for everything. The need is to have a premium movie theater adjacent to a daycare/childcare, which is also located near to a grocery store which is also interconnected to a food court/upscale restaurants.  You need a haircut, there is the salon/barber shop. Then it suddenly occurs to you that you missed your dental appointment last week due to urgent travel plans, there you can schedule and get the professional teeth cleaning done as well. It's like branded shops inside a hotel so the guest doesn't have to step off the property to have all of his or her needs (basic ones at least) met.
Retail Security and Theft Prevention
According to a national retail survey held in 2009 in the US, the average shoplifter walks out with $438 per theft and the chance of being caught is only 1 in 48. Goods worth billions of dollars are stolen each year from retail stores. If you're a serious retail business, you cannot ignore this.
Surveillance cameras at key points around retail stores, complemented by video analytics software can be a fantastic theft prevention formula. The software can identify any suspicious movements and you'll instantly get an alert if this happens.
With information on demographics, incoming & outgoing people count, and heat maps for more advanced visitor analytics, you can pinpoint the likelihood of theft with greater accuracy.
Cameras with facial recognition technology can facilitate identifying 'known' thieves, by matching them against an existing database of criminals or thieves supplied by the police.
The trend of IoT (Internet of Things) will make it tougher to steal high value products, as they would come with embedded chips that can be used to monitor the location of the product within a certain location.
Anti-theft software will make it possible for retail stores (and consumers) to block a thief from using stolen products. Already, phones use apps that allow users to lock their device through the internet in case it gets stolen (like the Find My iPhone App on iOS devices). Clearly, such applications will make it possible to block the use of any product that's been stolen, not just phones or tablets.
Artificial intelligence tech will enable more effective policing and monitoring by crunching vast amounts of data and video footage from surveillance cameras and identifying any suspicious activity inside the store. RFID technology combined with machine learning will not only boost anti-theft effectiveness, but also eliminate checkout lines, thereby improving the customer experience.  Consumers will just walk into a store, pick up the products they want to buy, and then walk out without having to 'checkout' and pay and this is waiting to become mainstream very soon. Shoplifting will become a thing of the past!
By Bhawna Vats, Director of Operations @ Clovity, August 2nd, 2019