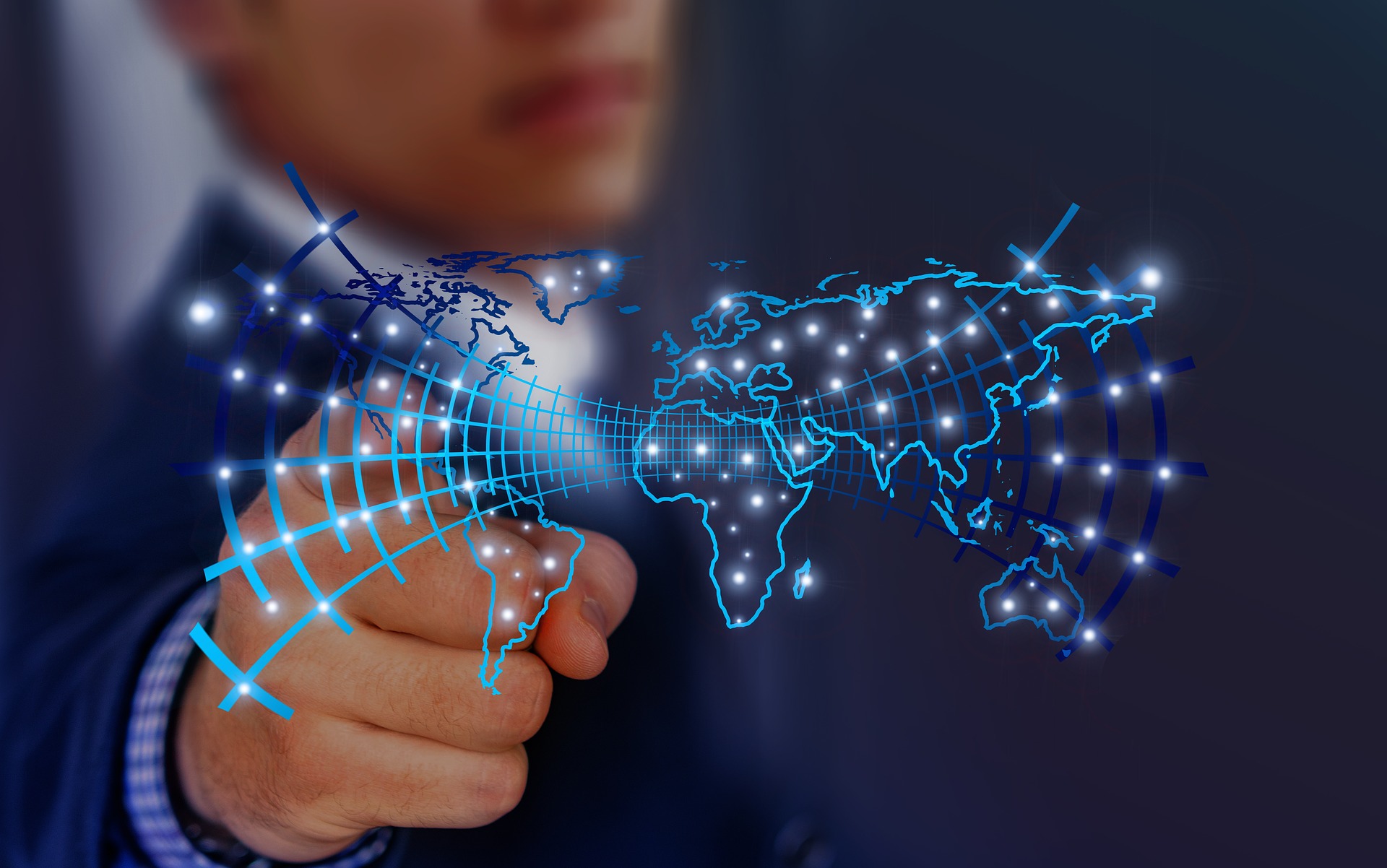 For rental organizations, their rental assets are a direct source of income and each asset provides a level of utilization that directly impacts the revenue for rental companies.
The ability to keep track of their assets and equipment usage provides asset rental organizations the ability to get the most out of their equipment and ensure optimal usage.  To achieve this, asset tracking software is needed and innovations like Artificial Intelligence (AI) and the latest Internet of Things (IoT) capabilities to seamlessly connect and orchestrate data aggregation and analytics.
What Is Asset Tracking Software?
Asset tracking software is used to in conjunction with asset tracking devices that use LTE, BLE or Wi-Fi to track asset location, equipment movement, health and maintenance statistics of that asset and many more operational data insights into the real time value of that asset.
It eliminates the guesswork of understanding exactly where assets are located and allows real time decision making all in a single screen.  Operationally this visibility can decrease costs through preventative maintenance, compliance tracking and even asset recovery.
How Do Rental Organizations Manage Their Assets?
The IoT ecosystem consists of several components that easily and ultimately orchestrates the tracking and analysis of all assets under management.  Rental companies attach asset tracking devices that are both battery powered and or directly powered which collects and emits data.  Data such as GPS location, asset status, and many other data sets directly to an IoT software gateway.  The IoT gateway aggregates all data and transport that data to the cloud where it can be placed into dashboards and data visualization analysis.  It is also possible during that exchange to invoke Artificial Intelligence and create notifications that can go to individuals or other devices with instructions.  This process eliminates any need for manual processes to track assets as well it increases security for assets, as we know valuable assets are prone to theft.
What front-line Technologies Are Used for Tracking Assets?
For asset tracking, there are several types of technologies that are available such as barcode, QR Code, RFID, NFC, etc.  To break down the various methods, we have provided a brief description:
Barcode
Barcoding was the first technology that has been highly effective and reliable in terms of asset tracking. Barcode is a series of black and white parallel lines with unique identifying alpha-numeric ID. They are very economical in price to launch and as part of GS1, everyone is familiar with a barcode as you can see them on almost every retail product.  Barcode readers are wireless and can be fixed and as long as the barcode is intercepted by the reader, data can be transmitted about that product wirelessly.
RFID
The technology of RFID (Radio-frequency identification) and is similar to the Barcode however it provides much more expansive uses and varies in terms of cost.  The RFID technology uses radio waves to track product and to transmit information digitally. It enables digital data encoded in RFID tags to make decisions and capture data.
This also offers several advantages to an organization:
RFID devices don't need line of sight to get scanned
The scanner can read multiple RFID devices at the same time
It automates process and decreases human effort and error
RFID devices couples with IoT software, are also capable to read and write to aggregate data
The RFID devices stores data in an encrypted form and securely transmits data
GPS
For Rental companies one of the greatest advancements in tracking equipment is GPS.  The global positioning system (GPS) is one of the best options for real-time location tracking and with a simple asset tracking device, rental equipment can easily be seen on a single screen and read details about rental equipment. It is a very precise, reliable, and effective method for tracking assets. With the decreasing cost of asset tracking devices and semi-conductor chip manufacturing, services like GPS are becoming table stakes for the asset tracking industry.
The continued evolution of GPS can be combined with AI to help mitigate risk and or potential loss.  For example, if expensive rental equipment is located in or near a major snowstorm, devices along with AI can proactively notify renters and rental companies of the risk to avoid any damage due to weather.
Operational Benefits for Rental Organizations with IoT Software
Implementing Asset tracking with IoT software can make Operating a Rental business much more remote and bring forward decisions right to your fingertips.  Especially in the case of mobile assets.  By making the decision to add asset tracking devices to rental equipment, some of the benefits are immediately apparent and impactful, here are some of those benefits:
Monitor Maintenance
Rental companies can only make money if their valuable assets are maintained and can be utilized.  Previously, Rental equipment companies kept manual records and this led to missed maintenance based on the needs of the asset due to heavy usage.  When assets are used continuously then it's also important to keep that asset maintenance record and or by using AI and IoT software, create predictive analysis of when that asset might need to have maintenance performed. Preventative maintenance can be predicted by using the metrics and health and usage data of a piece of rental equipment and apply an AI model that can predict the lifecycle of a rental equipment.  This gives operations a way to budget and ensure all rental assets are available and working to create revenue for the business.
Real-Time Tracking
As previously mentioned, past processes required more manual steps to track rental assets.  Operations relied on 'check-in' and 'check-out' logs, scheduled communication notes and reports that manual and align with a paper contract.  Today, by using IoT software and devices, tracking becomes real-time and can quickly provide needed information about every asset.  For example, if an asset is not available due to lack of maintenance or inactivity, notifications can locate exactly the which asset and what the current problem is with that asset.  This gives Operations the ability to make real time decisions about that rental asset that can ensure no down time or underutilization.  All data is stored in the cloud and can be shared across all verticals of the organization real time.  Records can be audited real time vs having to manually decide how to resolve the tracking of a rental asset and it's utilization.
Data Analytics
The ability for Rental companies to quickly assess the state of their assets is where the power of data analytics can support the business needs real time.  Real-time tracking gives important analytics information for how rental stock and deployed rental inventory can best be managed to improve productivity and drive revenue.
IoT asset tracking software does the job perfectly, keeping all information and data of all equipment in the system and making them available in time in a legible dashboard that depicts actionable information that ties to the ability to Operate efficiently. It also helps in scheduling maintenance jobs as well and issues alert for the personnel and assists in growing the business by identifying unproductive downtime in rental equipment.
IoT as a Service
Rental companies have started to look to services that can provide a SaaS approach to bringing a holistic solution to the market.  Combining hardware to track assets effectively either through battery powered devices or hardwired devices (or both), along with the IoT asset tracking software that can make sense and aggregate the data into readable and effective Operating dashboards, providing a digital approach to managing rental assets, orchestrated and bundled with a network to bring each component into place for a full Asset Tracking solution.  Companies such as Clovity IoT provide Rental companies with a fully managed hardware, software + network bundle that includes tech support with no upfront fees and a single low monthly cost.   The ROI using IoT as a Service to prevent costly maintenance, manage assets real time and tracking rental assets to prevent theft is less than 6 months.
Conclusion
Rental companies will always need to manage, keep track of and maintain their valuable rental assets if they plan to stay in business and make revenue.  Today's IoT asset tracking technology play a crucial role in orchestrating all components seamlessly for Operations.
If your organization deals in leasing assets and your company does not have asset tracking in place, then taking the steps to quickly deploy devices and software can ensure your rental assets are protected and creating revenue for your company.  Contact a Clovity IoT software representative to see if IoT as a Service is right for you.
By Chris Medina, Chief Strategy Officer @ Clovity, March 15th, 2021