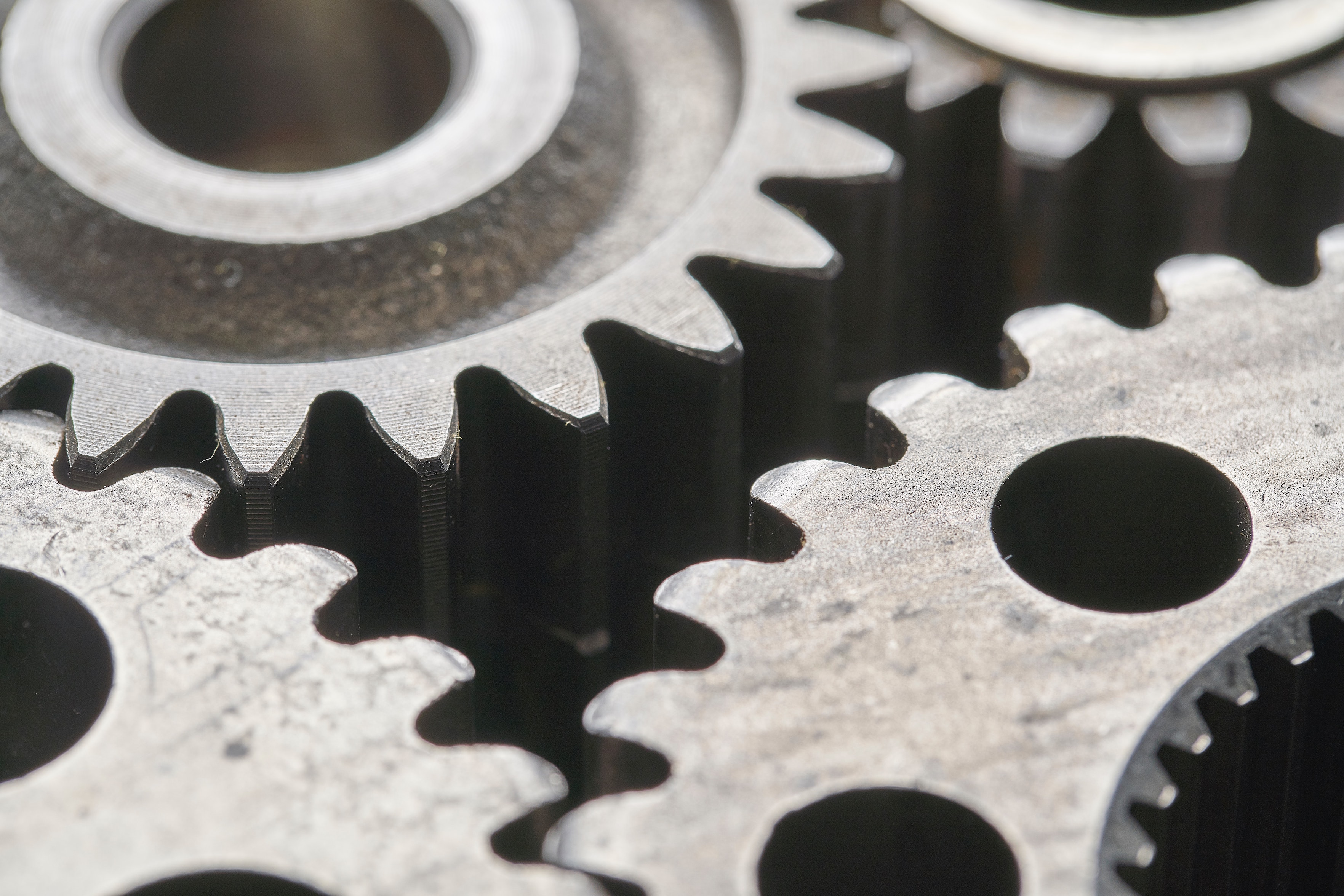 We have come a long way from the 3rd Industrial Revolution and now find ourselves staring down the 4th wave of innovation for Industry.   With this new age, many Private and Public entities are re-defining their engagement strategy and how they sell their services.  Like any success story, companies rely on partnership or some type of 3rd party engagement to help them achieve their goals.  Rapid development in hardware, software and cloud solutions re-defines the 4th Industrial Revolution. Simply put, companies just cannot scale fast enough or get to market with the right product before new standards are set for the next generation of solutions.  Development in Digital, Cloud, Data or Connected Solutions are driving a fast-paced ramp up of needs where companies will look for skilled partners to help scale and accelerate their go to market solutions.
So much so, many companies have adopted a buy vs build approach. Instead of creating these solutions in-house, they aggressively acquire or snap up every new start up in the market to keep competition at bay and accelerate their development of such solutions.  Mega corporations have the leverage to partner and engage in several directions, which is why Clovity has built its engagement and pricing model to fit the flexibility of the fast paced changes of the 4th Industrial Revolution.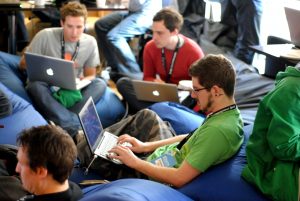 Level 1:
At a level one engagement, we find that companies have adequately scaled their enterprise and made their solutions manageable, but still require specialized skills to tackle today's connected environment.  The need for high demand skills like Data Science or Artificial Intelligence Development are not easy to find and, if you do find them, they are typically very expensive to keep on your payroll for an extended duration.  Clovity provides a Level 1 an engagement model that helps companies procure these hard to find skill sets and allows them to be used as they are needed. This is called our Clovity Flex-Model. It allows our client's to obtain a specific, hard-to-find skilled resource and quickly 'flex-up' their staff as needed. When they finish the project, they simply 'flex-down' as needed.
At the very core of Clovity's services, we believe that finding and keeping hard to find resources is crucial. By providing those resources to our clients, in both domestic and offshore options at competitive rates, we allow them to stay current with technological advancement without breaking their budget.  When companies don't have to pay for benefits or lack the technical recruiting staff to source and screen these high-level resources, they can partner with Clovity. This way our clients benefit from the 'economy of scale' and have continual access to resources being sought by top companies without the overhead.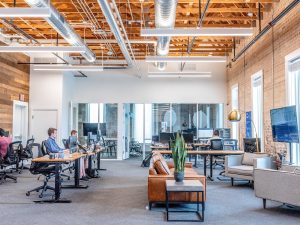 Our unique model allows us to retain these specialized type of resources because of the multiple projects Clovity hosts at one time.  Our depth of resources for individual technical staff can be utilized on site with existing IT teams or be provided fully remote from our offshore Delivery Center in India.  Our offshore resources always overlap with the US time zones and can provide significant coverage during US work hours without paying for 24/7 support.  For example, the East Coast will have as much as 6 hours of overlap whereas the West Coast has at least 3 hours for morning stand up calls, development demos, and/or new project assignments that can be started during US off hours.
Level 2:
At a level 2, we find that companies have multiple projects and initiatives that have to be managed from Ideation to Deployment and manage current Production systems.  These models can be a full onshore, offshore or mixed team to take on these new projects as a Managed Team.  Clovity can customize a team that provides all aspects of Delivery through our proven 'Synthesis Agile methodology'.  The benefits that this provides companies is the ability to quickly compile a team of selected individuals to carry out any size and scope initiative.  Modern projects require Analysts, Project Managers, Specialty Developers and even some business-facing resources that need to be ready to deploy at a moment's notice, which is why we have made this our specialty.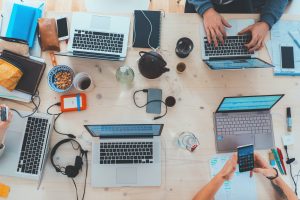 Clovity's Managed Projects can be highly vertical-specific by providing subject matter experts in the vertical and project type that the client is undertaking.  Our teams are experts at Enterprise Delivery, with all members being trained in the latest Agile or Iterative methodologies, as well as the system tools and industry applications that allow for the rapid start of any project.  A full Managed Team can be obtained through a Statement of Work with predefined scope and fixed price or on a Time and Materials basis. Our resources can then be 100% available to our client until the project work is done to the level required.  All Managed Teams are fully dedicated to our customers and not shared across other projects.  These resources again can sit on site with our clients, be solely based offshore or be a hybrid mix of the two models.
Level 3:
At a level 3, we find companies that require a higher level partnership with our firm to build a solution. These clients don't internally have the tools or systems needed to deploy the technical capability they seek in the Digital, Data, Cloud or Connected initiatives space.  For those types of opportunities, Clovity provides 'Accelerators' that can help customers get up and running with Open Source technology.  One such Accelerator, Clovity's CSensorNet IoT platform, ties data, cloud, security and connected solutions together seamlessly. By not requiring custom development but simple configuration to accept industry standard integration and access, solutions can be up and running at a fraction of the time of traditional development.
Companies looking to connect mobile to connected devices, for example, can be up and running in 2 weeks by using a Clovity Accelerator to integrate the two technologies. They can quickly start seeing data flow into existing enterprise service buses, into an existing data warehouse, or 3rd party analytic tools.  This method provides rapid delivery to market with a low up front development cost.  Clovity uses many Open Source technologies to build out our Accelerators. We intentionally choose this route so that our customers are not locked into a software but rather can easily maintain and manage a solution with common technical skill sets.  Our deep partnerships with industry tool providers and accompanying solutions can even become an Accelerator in themselves and can be procured all on behalf of the customer.   CSensorNet is a proven IoT Accelerator platform in several industry verticals, provides free upgrades to its users, and maintenance is included as part of the program.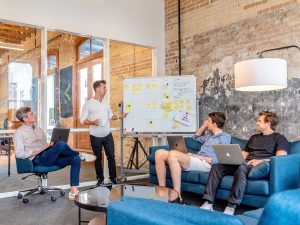 Level 4:
At a level 4, we find companies searching for an End to End solution that includes hardware, software, data, cloud and security.  Clovity is a full-service software company that has built an end to end ecosystem by integrating to our industry leading partners. Clovity brings forward the cohesive capabilities of themselves and their partners into a single solution.  For example, Clovity has partnered with Microsoft Azure for all cloud capabilities, Advantech, Cassia and Rigado for all connected device or hardware needs, Qualcomm for top tier semiconductor needs, and several other industry leaders to provide all components of the solution ecosystem for its customers.
The benefit of this engagement model is that it allows customers to have all requirements for software, hardware and infrastructure bundled. Clovity, who will take care of all tool procurement, hardware and development teams, ensures a single point of contact from a single partner.   This allows customers to focus on other mission critical initiatives but still leverage the strength of a partner to provide enterprise level scale and solutions.  Clovity builds solutions keeping with industry standards and can also provide 24×7 support for any solution we deploy and even those we didn't.  Clovity keeps up with the latest tools and products that support a modern end to end IT solution, giving clients peace of mind and future-proof technology deployments when partnering with us.
By Chris Medina, Chief Strategy Officer @ Clovity, April 29th, 2020