Real-Time Insights from the Field: Smart Farming & Precision Agriculture
The When: May 19th, 9am PST/ 12pm EST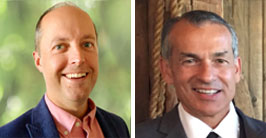 The Why: Today, farms are increasingly looking to industrial IoT (IIoT) to automate equipment and processes at the rural edge. Solutions need to easily integrate with legacy devices, operate continuously with limited power consumption, and run advanced analytics and applications where they're needed most.
Some Interesting Stats:
The use of automated equipment and agricultural robots can reduce chemical use by as much as 90% - Machine Design, 2018

The global agricultural IoT market is expected to be worth over $20B by 2022 – Statista, 2016

Precision planting and irrigation markets will reach $43B and $35B respectively by 2050 – Statista, 2018
FreeWave Technologies & Clovity have the solutions to power your precision farming systems, combining sensor data capture, edge data processing, network communications, and customized reporting in ways that meet your unique demands as well as enable you to easily uphold compliance as regulatory pressures rise. From precision fertilization to irrigation monitoring to feed/silo monitoring, our solution can help equip agricultural operations with real-time data insights and control to enable more precise as well as efficient management of their business. Please join Dennis Stipati from FreeWave Technologies and Joe Gilman from Clovity as they dive deeper into the value that can be derived by implementing an Industrial IoT solution for Precision Agriculture.