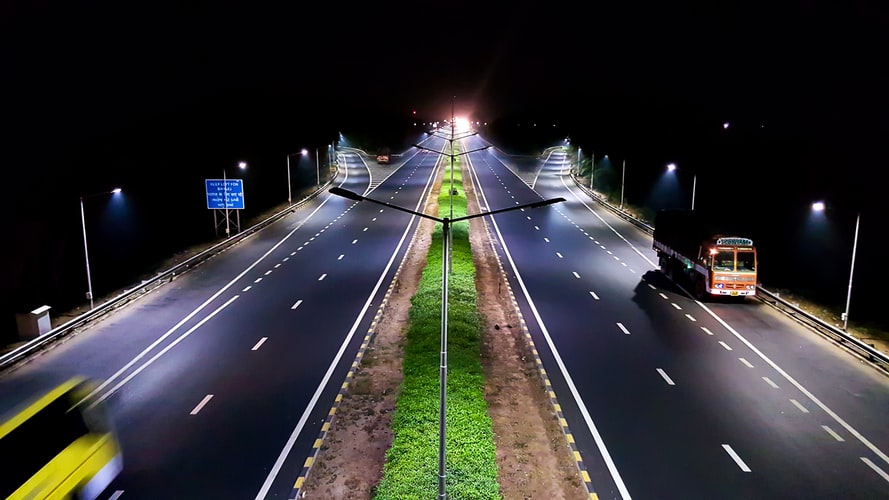 For years, fleet tracking and management solutions have helped companies to make commercial trucks and cars safer and more efficient. Today, growing commercial and regulatory pressures are introducing new standards that require fleet owners to do even more. Simple tachometers that report basic driving statistics after a journey are no longer enough. A growing emphasis on energy savings, emissions reduction and driver safety is raising the bar and sending fleet owners in search of new solutions that give them more actionable intelligence about their fleets in real time.
Connected telematics devices are a crucial part of this new drive for smarter fleets. As both vehicle-based sensors and back-end data processing capabilities evolve, fleet owners need more reliable, higher-speed communications to get critical driver and vehicle performance data quickly, accurately and securely to where it is needed. Today's commercial cars and trucks are not simply a mode of transportation for their drivers; they are Internet of Things (IoT)-connected vehicles in constant touch with the companies who manage and own the fleet.
DRIVER SAFETY: Tracking technology can help improve driver safety by alerting fleet management systems to undesirable conduct on the road such as speeding as well as rapid acceleration or deceleration.
FUEL USAGE: Tracking fuel usage enables fleet owners to reduce their own costs, which is especially important given the volatile nature of gasoline prices. IoT connected tracking equipment can be especially useful when detecting excessive idling or other fuel consuming activities.
DIAGNOSTICS AND PREVENTIVE MAINTENANCE: Fleet owners can reduce the cost associated with vehicle failure by using telematics to monitor the performance of individual vehicle components. This can help them to prioritize maintenance jobs before vehicles fail, keeping them on the road for longer and reducing the cost of unplanned vehicle downtime.
Adding Value to Fleet Management with IoT Sensors
The sensors used in fleet management can go beyond mere location tracking to include another kind of advanced monitoring. Fleet owners can help make themselves a vital part of the supply chain by providing cargo monitoring as an added-value service. Not only can this can be useful in providing information about how the products being delivered, but it will also help in determining the efficacy of deliveries for time-sensitive goods such as perishables, or environmentally-sensitive goods such as hazardous materials. Below are all readily available solutions for fleet management companies:
Temperature
Pressure
Light
Vibration
Humidity
These sensors help fleet managers move beyond basic 'dot on a map' monitoring to create added value for customers. They can tell customers not only where their goods are, but how they're doing in real-time.
Connectivity Challenges for Fleet Vehicles
Vehicles will operate in a variety of environments, sometimes operating in densely populated urban environments and sometimes traversing wide geographical areas that may even take them between countries. This requires connectivity solutions that can offer reliable communications across different carrier coverage areas.
Clovity has partnered with several product companies to address connectivity at both a wide range distance as well as shorter range.
Compatibility with evolving cellular and low band networks is key. Giving businesses and cities the ability to add new functionality to connectivity systems over time is crucial to help future-proof investment as well as manage the total cost of ownership.
The eSIM/eUICC – is an 'embedded' SIM card designed specifically to support IoT deployments and M2M environments. It offers several advantages over traditional mobile SIMs because it can connect to multiple networks and offer redundancy of data to ensure no data packets are dropped. Additionally the eSIM profiles can be managed remotely requiring no physical interaction with the device itself to update hundred or thousands of eSIMs.
Smart City Fleet Analytics
The Top Considerations in IoT Telematics are currently:
Improve Fleet Performance – Breakdown Alerts and Maintenance Reminders
Maintain New Industry and regulatory compliance
To enhance customer service – Driving Behavioral Analysis
To reduce cost in fuel and maintenance
Decrease accidents, lawsuits, and litigation costs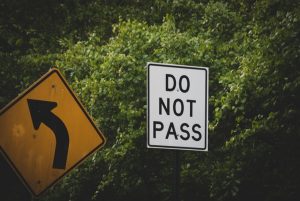 To plot a more efficient, safe, and overall optimal driving path for fleet vehicles, platforms rely on a number of key data points to evaluate the best route:
Real-time GPS and speed data captured by telematics tracking devices
Instant traffic information such as accidents & construction zones reported by other drivers on road or by counties
Road information posted by authorized institutions such as the number of stop signs, road speed, school zones are accounted for
Real time weather information to help route around severe weather as well as propose safer alternative routes. It can even be designed to initiate pre-emptive customer communication about delays
Common driving behaviors measured today by telematic products include:
Speed related movements (harsh acceleration, speeding, frequent acceleration)
Stop related  movements (harsh braking, frequent stopping, frequent braking)
Turn related movements (harsh turning, acceleration before turn, over-braking before exit)
Most businesses have yet to fully utilize the capabilities of today's driver management systems, if at all. Since drivers are at the core of any fleet management plan, it is crucial that their actions are monitored as closely of that as the vehicles themselves. With best of breed fleet management software on the market today, companies or municipalities can easily create individual driver profiles based on the common routes they travel, average speeds, driving statistics, type of vehicle, goods/services offered and other details.
Without vehicle telematics, such details are impossible to track consistently. With the generated driver profiles, it is easy to ensure that every driver on your fleet is meeting their key performance indicators (KPIs). If not, this accrued data can be used to create a more efficient fleet management plan and help achieve the desired business outcomes.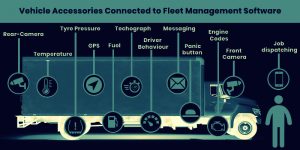 Lessons Learned in Fleet Telematics
Don't attempt to right size using the WRONG data – Telematics can help you make rational, fact-based, and informed decisions — as long as your telematics system is set to provide the appropriate business intelligence that is aligned with your company's goals. Not every solution will be able to do this for you.
The right dashboard and dispatch tools help save time and money but system integration is key! Clovity, through it's open API's, can easily plug into your current enterprise Work Force Management systems.
Vehicle diagnostic codes: not all OBDII dongles are the same, ensuring your devices are future proofed for changing vehicles will keep hardware costs low. Clovity can help you align with the most integrated devices on the market and has partnered with several Tier 1 hardware providers and manufacturers.
Protect your business from potential leakage and hidden costs: analytics will show where areas of opportunity reside for fuel, maintenance, route optimization and driver behavior. It is key to have skilled Data Scientists on your staff to help you interpret data and ensure the best algorithms drive the most ROI from your data.
Government mandates and regulations: All the tracking will provide an audit trail of compliance and provide Fleet Managers a very quick and easy dashboard to see who is out of compliance. Make sure to plan for configuration on a state-by-state basis to ensure only new legislative changes need to be adopted in the system.
Level of support: Having an operational 'Playbook' will ensure governance of data and analytics flow into the operations of the Fleet. With constant monitoring and metric tracking, Clovity can help establish a KPI roadmap.
How we Make it Happen
Clovity's ready-to-connect CSensorNet accelerator platform solution brings together smart connectivity and IoT management offerings together in an easily-deployable package. Our platform can connect easily to wireless modules with integrated eSIMs or traditional SIMs that can be pre-connected with carriers around the US. Clovity can also help in evaluating and scaling devices required to expand the data capabilities of your solution. We can also activate/provision and monitor all devices remotely ensure minimal upkeep of these systems.
Strong partnership and understanding of low-band SigFox and LoRA for any low band devices in rural areas. Our ability to set up mesh, star or a threaded architecture helps ensure minimal latency and proper load balance. Our solution comes configured to connect to any Cloud provider for total lifecycle management.
This provides several key benefits:
FASTER DEVELOPMENT – CSensorNet reduces IoT project deployment times for fleet-based projects by handling cumbersome tasks, including front-end connectivity hardware development, protocols and standards integration, device and connectivity management, security and user administration.
END-TO-END SECURITY- CSensorNet protects sensitive fleet data such as location, gas mileage and cargo data by encrypting it from device to application.
ONE SCREEN FOR EVERYTHING- Fleet managers can deal with one view when building their IoT connectivity layer, eliminating the need to navigate multiple systems. CSensorNet can integrate to multiple enterprise systems and share data where actionable work can flow including Fleet Management systems, ERP systems and data warehouse applications.
EASIER FINANCIAL FORECASTING – Financial teams can project total cost ownership (TCO) and return on investment (ROI) for IoT-based fleet telematics projects far more easily thanks to its data analysis and integration into Financial systems. Trending operational savings that were never before captured is a key benefit in fuel, maintenance and fleet management forecasting.
SIMPLE MANAGEMENT- Due to CSensorNet's pre-built modules, remote managing, provisioning, updating, and drag and drop features of the platform gets new devices working quickly with minimal effort.  This helps fleet managers keep the total cost of ownership lower for their telematics projects and expanding fleets.
This solution helps in addressing security, compliance requirements, reduces costs for fuel as well as labor, maintenance and improves safety for both the public and the fleet itself. It helps maintain e-logs, HOS, DVIR, and IFTA mileage collection and increases fleet productivity. Over some time of data collection, it will provide the ability to reduces greenhouse gas emissions by providing optimal routes for fuel usage. It can also help in keeping costs down by providing a check on fraudulent fuel card expense through location, odometer reading, and MPG discrepancies.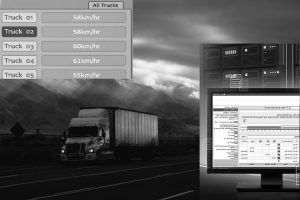 Build vs Buy: Which is better for you? Fleet Management as a Service (FMaaS)
There is a tremendous opportunity to offer a 'packaged solution' to other Fleet owners as a Service. Using 4G/5G or Nb_IoT networks, Fleet Management as a Service offerings can provide long term revenue and a consistent distribution of network services that can be easily deployed and managed as a Service.
Platform provider's can introduce a product into the market that is able to be 'white-labeled' and offered on a "per device" subscription basis.
Analytics plug in – The solution out of the box comes with standard Telematic dashboards like: fuel monitoring, driver behavior, maintenance, fleet safety and vehicle performance monitoring as a baseline. Customers can continue to configure additional analytics with built in tools.
Network compatibility – owning the network will help in providing a footprint of connectivity and data collection would be an attractive offering as a bundle with hardware.
Device compatibility – partnering with all types of devices would allow the network provider to offer a wide range of devices for Fleets ranging from cellular to Nb_IoT, all of which can be certified onto the network.
Cloud agnostic – offering the services and being agnostic to the clients Cloud or on premise preferences. The solution would come pre-configured to accept and work on any Cloud platform or in a data center.
What needs to be part of any Fleet Solution:
Edge
Plug & Play hardware module
Open source firmware (SDK, Libraries) allowing easy on-boarding of IoT players/vendors bringing Industry groups come together
Open Standard for transmitting sensor data
Pervasive Network availability – location & bandwidth
Aggregator
Highly scalable data ingestion data engine
Robust Go-to-Market Strategy for networking vendor to support Low –to-High Bandwidth applications
Billing Application that supports high & low data usage sensors
Single Source of Truth (Data Lake) for all sensor data
Access and Visualization
API with access control restrictions for retrieval of both raw & analyzed/process data
Basic UI and Reporting module for sensor data visualization
Ability to build & deploy end user applications directly into Smart City Core IoT platform
Go-to-market strategy for revenue sharing between sensor manufacturer and app builders
Many small businesses are continuing to multiply the number of vehicles and equipment they rely on to better serve their clients, deliver goods and provide products to customers. Without a fleet management system, it's hard for businesses that use vehicles under their service to achieve the level of efficiency needed to optimize. By investing in fleet management tools businesses can easily reduce operational costs. With real-time data on fuel consumption, scheduled maintenance reports, non-scheduled repairs, driver downtime and other issues, fleet management software can help effectively manage business costs. Investing in fleet management is critical if you want to achieve better cost efficiencies and improve productivity. Think of it in the long-term and your business will benefit greatly.
Written by Amit Bhat, Director of Engineering @ Clovity, September 18th, 2019